Shoppers retain their pandemic-fuelled app habit
The latest quarterly App Shopper Index from poq tracks continued app growth during Q2 2021, but at a slower pace as physical retail reopens, with focus shifting to engagement and spend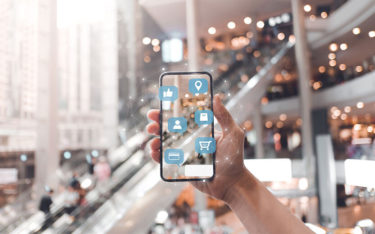 As social restrictions continue to ease in some countries and non-essential stores reopen, the latest appcommerce research from poq indicates consumers' appetite for mobile shopping maintained strong growth through the second quarter (Q2) 2021.
The App Shopper Index Report Q2 2021, published today by poq Commerce, tracked in-app retail shopping activity growth in line with latest App Annie data, which found consumers spent $34 billion on apps in Q2 2021, surpassing the record set in the previous quarter.
Analyzing exclusive in-app retail shopping engagement and purchase data gathered from some 50 poq-powered native iOS and Android apps, poq tracked a 28.5% increase in downloads during the Q2 2021 compared to the same period last year.
Focus on conversion and retention
While this growth was half of that generated during the first quarter of 2021, reflecting increased access to physical retail channels, the first half of 2021 was still up 56.3% on the same period last year. Q2 app store conversion rates grew 20.6% year-on-year (YoY), but slowed towards quarter-end as it did with downloads.
These trends mean that retailers should shift focus to ensure they are driving engagement and sales from their existing user bases while also acquiring new users. In this context, Android user conversion rates spiked in May, rising 22% YoY, reinforcing the need to prioritise app user conversion for both Apple and Google-approved apps.
Although AOV growth began to slow, other quarterly and half-year trends also point to the fact that app shoppers are almost as engaged as they were at the height of last year's lockdowns, even though other channels are now competing for their spend.
Jay Johnston, Chief Executive Officer, poq commented: "Our Q2 2021 poq App Shopper Index underlines how the ability to activate an authenticated, opted-in native mobile app audience will provide a key competitive advantage in maximizing digital spend, reach and returns, as well as conversion value — especially as consumers return to physical stores."
Free Index Report
The App Shopper Index Report Q2 2021
Download now
Get in touch
Start your appcommerce journey today
Contact Us