Join
#TeamPoq
We're always on the lookout for great people to help us grow. Check out our openings below for our current vacancies.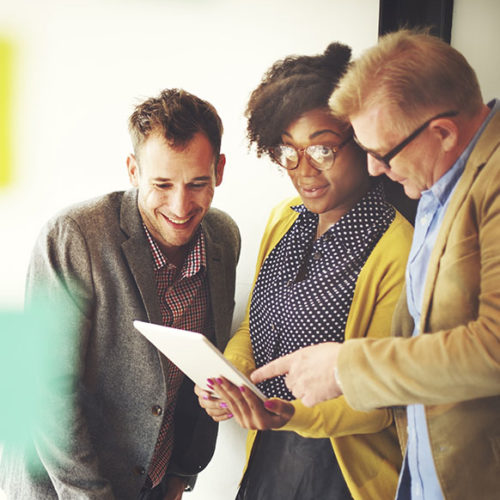 Poq is a MACH-certified cloud platform that empowers retailers to create highly effective and fully-customized native mobile apps that provide a superior shopping experience. These apps allow retailers to build stronger brands, sell more products, deepen customer loyalty and deliver highly relevant content, communications and rewards. Poq clients include global brands and retailers, such as Cotton On, Ardene, Cotton Traders, Hot Topic, Surfstitch, Card Factory and more. Be part of a business working in the cutting edge of retail.
Openings
As a 24/7 Client Support Engineer, you'll support Poq's iOS and Android app platform and internal IT systems. You'll act as first and second-line support for client issues and queries as well as transitioning newly-launched apps into support. You'll be a key part of the team that delivers high-quality technical service and maintains an excellent relationship through prompt communication with our clients, while constantly growing your knowledge of our software, analytics and configuration tools.
View the Job Specs
If you're interested in applying click here
The Product team creates and maintains a range of platform solutions adopted by a wide range of clients. The challenge here is to understand how our platform is used, striking a balance between opinionated design and catering to customer needs.
You'll help improve the Poq platform and its user-facing e-commerce apps, client-facing content management and admin apps, internal tools – all within a consistent Design System that you will help to evolve. Our technology and apps are used by millions of customers, so you will be able to make a direct and significant impact on a large group of users. You will appreciate the emotional impact that beautiful typography, consistent iconography, and effective animation have on users, but also understand that the best design is the one that best solves the problem at hand.
View the Job Specs
If you're interested in applying click here
You will be working with the poq delivery team to create Apps for new clients by customising our Platform, creating bespoke solutions and connecting to 3rd party APIs.
You will also be required to collaborate with clients and designers to deliver apps with easy to read code.
View the Job Specs
If you're interested in applying click here