The Year of App Commerce
Last year's global disruption confirmed 2020 as the Year of Mobile. This ubiquity presents retailers with a unique opportunity to differentiate themselves through app commerce, says Helen Slaven, Poq Chief Revenue Officer. For all of the retail industry's focus on consumers' shift to online and e-commerce as they sheltered in place and non-essential stores were […]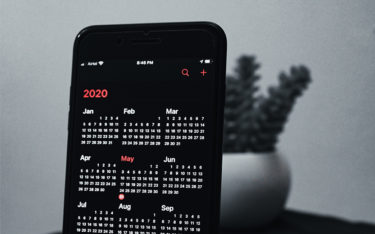 Last year's global disruption confirmed 2020 as the Year of Mobile. This ubiquity presents retailers with a unique opportunity to differentiate themselves through app commerce, says Helen Slaven, Poq Chief Revenue Officer.
For all of the retail industry's focus on consumers' shift to online and e-commerce as they sheltered in place and non-essential stores were forced to close, 2020 should be remembered as the one that had us glued to our mobile devices. 
Going into this New Year, many of us are now accustomed to conducting much of our lives through screens, whether it's school, work or socializing. Shopping online is no different. As a result, mobile analytics provider App Annie predicts time spent in key "at-home" categories is expected to top 1.3 trillion hours on Android phones alone in 2021. 
More importantly, App Annie also forecasts that time spent shopping on mobile at home will also increase by 40% this year, which is significant when you also consider eMarketer found the average person spends 90% of their time on mobile in apps versus using mobile-optimized web. 
Despite these positive growth trends, retailers are already asking, "what's next after mobile?" To which I would suggest they are asking the wrong question. Benedict Evans, mobile and digital media analyst, recently addressed this confusion in a recent blog, where he compared smartphones to cars: people were more interested in where a car could take them than what would come next in terms of new modes of transport to supersede the car itself.  
In fact, you could say the out-of-town, suburban shopping mall and retail park wouldn't exist without the ability for the average shopper to access it via car. Evans writes: "The innovation in cars became everything around the car." Just so, he predicts the same will happen for mobile devices. We don't need the next new thing after mobile, we need more innovation around mobile.
Capitalizing on the ubiquity of mobile
Many retailers would accept that mobile is now the channel of growth as shoppers increasingly favour mobile over desktop. Yet, they are all too quick to rest on their mobile-optimized ecommerce laurels and overlook the fact that apps deliver higher engagement and conversion rates. Poq tracked a 27% uplift in the numbers of daily active customers shopping in-app during the height of lockdowns globally in 2020 compared to the same period during the previous year.
Again, looking ahead, it will pay to have cultivated app-based customer engagement during such times to be ready for when consumers feel confident enough to return to stores. Then mobile apps can also offer a more intuitive, content and feature-rich customer experience that also takes advantage of native contextual functionality around time, place and space. 
But many retailers neglect this more lucrative app commerce opportunity, nor do they blend that richer digital offering with the unique sensory advantages of the store to also enrich the physical retail experience. Low and no-touch safety requirements will also heighten mobile expectations in-store, where it will be as important to provide store associate mobile clienteling access as it will customer check-in, self-service and payment options.
If last year was one where retail's digital leaders were also the industry's winners, I predict this will be the year where mobile consolidates its dominant position as a source of both physical and digital growth as a result of new app innovation. Maybe then we can look back to 2021 truly being the Year of App Commerce for retailers.
Get in touch
Start your appcommerce journey today
Contact Us