The question always arise, why retailers stay ahead with visual search? The customer journey often begins with what catches our eye. We often scroll through social media and walk down the street, all the while waiting for something to spark our interest. Other times we know exactly what we want but either we can't quite remember the brand name, or we can't quite figure out the right words to describe a product—would you know how to use the word "jacquard" to identify a piece of clothing with a variegated pattern designed by a special jacquard fitted loom? Here is an example: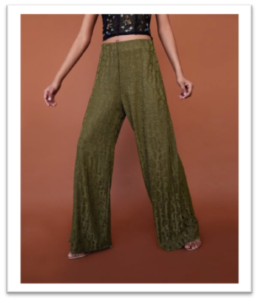 Probably not. In both situations we hit a roadblock when it comes to discovering and ultimately purchasing exactly what we desire. The item desired for our wardrobe or home is subsequently shoved to the back of the mind in the hopes that it will once again pop into our line of vision.
Modern retailers, however, now have the chance to implement Visual Search. The technology lets shoppers see what they want, snap or upload a picture of it to their favourite retail app, and instantly receive visually similar and in-category items for immediate purchase. When tested by Forever 21, they recorded almost a 20 – 30% increase in conversion for product categories using visual search.
In a world increasingly built on a company's capability to provide instant gratification, this technology will serve to create a more engaging user experience and top retailers know it. Its powerful capabilities are currently being utilised and experimented with by a number of retail leaders such as Asos, Zalando, John Lewis, Wayfair, and Amazon.
Moreover Pinterest, another leading retailer, has reported a 100% year-on-year increase in Pinterest Lens (Pinterest's Visual Search feature) users, with 600 million visual searches made every month (Search Engine Watch, 2018). In a mobile first economy where retailers are increasingly receiving the majority of their revenue from sales on mobile devices—Asos reports that in 2017, 70% of their UK orders came from mobile devices (In Data Labs, 2018)—implementing a personalised, easy, and instantly gratifying feature will play a major role in maintaining and increasing brand loyalty.
The Poq platform currently provides Visual Search capabilities to its clients through one of our approved suppliers. The suppliers can use our specifications to search the client catalogue feeds for images that match the search submitted by the user.
The future is bright for retailers who choose to implement Visual Search. They will provide shoppers with a quick and easy shopping experience tailored to their specific wants and desires. Modern consumers are being provided with more and more shoppable choices, making the selection and purchase process increasingly complicated and long. Visual Search significantly cuts into that process, by bringing a specifically desired product directly to the customer. Contact our customer representative to find out more about how we can help you maximize your ecommerce conversions.
Get in touch
Start your appcommerce journey today
Contact Us