How to acquire, engage and convert app customers with mobile games
Event explores why more brands and retailers are adopting gaming techniques to boost engagement and sales through their mobile apps.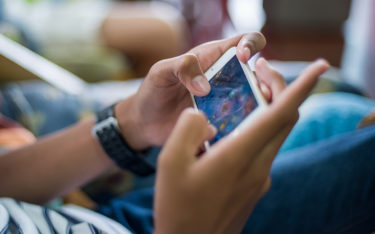 The principles of 'gamification' are not new. In fact, loyalty schemes rely heavily on game mechanics. Progression is a gaming mechanic often used to maintain interest and motivate the loyalty scheme member to achieve certain goals, for instance.
So, employing game mechanics to influence consumer behaviour may play a familiar strategic marketing role. However, their use in digital retail engagement is a rapidly emerging area of development that can capitalize on the user-friendly advantages of mobile apps, as we explore in a poq digital event.
Smartphone users spent around $9 billion more on apps and games in Q1 2021 than they did during the same period last year, according to App Annie. Exclusive mobile app data gathered from some 50 poq brand and retailer client native iOS and Android apps also found overall app store conversion rate increased 39.3% year-on-year.
Experiential shopping experiences
Mobile is now the preferred customer engagement channel for both engagement and commerce. Accelerated growth in mobile gaming and shopping app consumption and spending gives brands and retailers the perfect opportunity to extend app marketing capabilities and engage app customers through value-added game features.
Gucci, for example, offers an arcade element in its app, and was ranked #2 for worldwide downloads among a selection of luxury retail apps during the height of the pandemic (January 2020 to March 2021). Based on cross-app usage, App Annie found this gamification strategy likely helped support its growth.
Introducing mobile app customers to elements of gaming can boost time spent and interactivity in-app. Gaming mechanics can also give customers additional reasons to convert. The ability for app customers to play games that unlock exclusive access or offers or share accomplishments, for example, is now possible through poq's new partnership with leader in gaming experiences, Gameloft for brands.
Learn more about this partnership by reading our news announcement; and, find out how to boost retail engagement and sales using gamification by registering for our joint, poq and Gameloft webinar here.
Get in touch
Start your appcommerce journey today
Contact Us