Report
Appcommerce Peak Report 2021
Flash Guide to Black Friday and Cyber Weekend Sales.
Download our guide to emerging appcommerce best practice and understand the vital role that mobile apps will play in retail in 2022.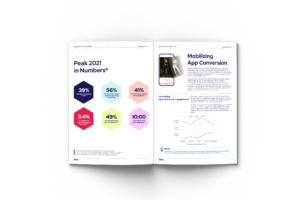 Take a Peak…
Valuable and actionable data insights during peak periods.
Best practice and tips to improve acquisition and retention.
How to capitalize on the shift to mobile and maximize app conversion.