Tobi Founder & CEO, Kenneth Chan, recognized as Apparel Magazine 2019 Top Innovator
On June 30th, Kenneth Chan, Founder & CEO, Tobi, was recognized by Apparel Magazine as one of retail's top innovators thanks to Tobi's partnership with Poq.  Ken Chan, Founder & CEO, Tobi The fast fashion retailer re-launched its app, after building it in-house, on the Poq platform on November 1st, 2018, ahead of schedule and in time for […]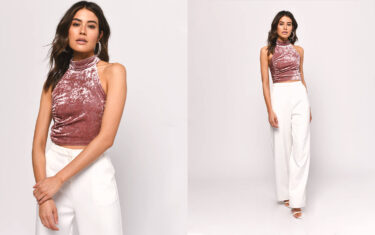 On June 30th, Kenneth Chan, Founder & CEO, Tobi, was recognized by Apparel Magazine as one of retail's top innovators thanks to Tobi's partnership with Poq. 
The fast fashion retailer re-launched its app, after building it in-house, on the Poq platform on November 1st, 2018, ahead of schedule and in time for the holiday trading period. By using the Software-as-a-Service (SaaS) platform, Tobi is able to easily maintain and change content on its app in order to feed relevant and new content to its customers. The new app has proven itself successful in driving loyalty, building a connection with customers and ultimately revenue for the company.
Ken explains that they considered a variety of methods to improve their app:
"After a year of vetting a dozen different companies, primarily app developers and service providers, Tobi selected the mobile-native software-as-a-service (SaaS) app platform from Poq."

Chan claims that this was a good decision as the new and improved app was seeing much better results within just one week of launching, seeing 2.2 times longer shopping session durations than its' mobile website.
The Apparel Magazine 2019 Top Innovators recognizes those from the retail industry that are pioneeringly narrowing the gap between what they offer customers and what customers want.
Read about how Tobi launched its' app in just 8 weeks, 4 weeks ahead of schedule and why it chose Poq as the technology solution to improve its' customer loyalty and engagement.
Get in touch
Start your appcommerce journey today
Contact Us