5 ecommerce and 3 mcommerce metrics you should be measuring
If your ecommerce business doesn't have metrics, you're operating in the dark. Metrics are your eyes, helping you monitor the most important parts of your business, so you know where to improve and how to do it. Metrics for Ecommerce There are many lists of the "most important" or "most valuable" key performance indicators (KPIs) […]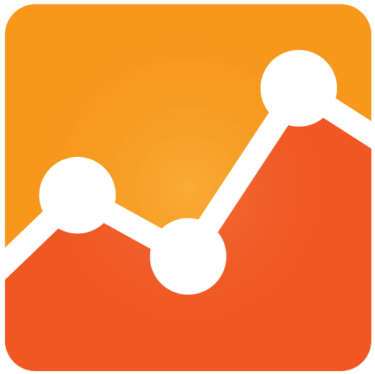 If your ecommerce business doesn't have metrics, you're operating in the dark. Metrics are your eyes, helping you monitor the most important parts of your business, so you know where to improve and how to do it.
Metrics for Ecommerce
There are many lists of the "most important" or "most valuable" key performance indicators (KPIs) for ecommerce. There are the obvious ones (revenue, traffic, costs, etc.), but there are many less-notables that reveal much about how consumers actually use a brand's website or app.
1. Average Order Value

This metric helps to demonstrate what products customers are looking for. A high average order value indicates that customers generally prefer more expensive items, while a low one identifies a desire for the opposite. Marketing and new product development should be adjusted according to how this metric categorizes customers.
2. Pages Per Visit and Session Time
Switching to Google Analytics, pages per visit demonstrates a more nuanced and relevant version of site traffic. While traffic demonstrates how effective a site's SEO and media presence are, pages per visit shows how engaging the appearance of the website is. Even with high traffic indicators, a low number of pages per visit demonstrates that a website is not being used to its potential. If this is the case, reorganizing the page may help customers to find what they want and lengthen their session times.
3. Social Media Followers
Whether on Twitter, Facebook, Pinterest, Instagram or LinkedIn, followers can show both what crowd a brand appeals to and how well it is reaching that crowd.
4. Shopping Cart Abandonment
Although there are other reasons to abandon a shopping cart, the most obvious (and most common) reason involves shipping prices. If shopping carts are being abandoned frequently, it is probably due to shipping options being unrepresentative of what the consumer expected (too expensive, too slow, etc.).
5. New Visits
Returning customers are great, but new visits are important too in order to gauge how much a page is growing. This is especially important in the earliest phases of launch, as the percentage of new visits shows how much buzz marketing efforts are generating. Combining this with pages per visit and session time will show much about how appealing a website is to new users and how well their experience corresponds to expectations.
Metrics for Mcommerce
As mobile shopping is still relatively new, there's less consensus on what to measure. At Poq, we build Google Analytics into all our apps and mobile websites so clients can track users, sessions, and the most popular products. We also use Mixpanel which is an extremely powerful analytical tool for mobile apps.
We spoke to Mixpanel to find out what they thought were the most important mcommerce stats to measure. Sales Manager Alisa Rosenthal from the company has worked with many mobile commerce apps, and she told us her top three metrics were:
LTV by attribution channel – ie. customer lifetime value, drilled down into acquisition channels
First visit to purchase conversion rate – How many people buy something from your site on their first visit?
Repeat purchases (retention) – how many people are regularly buying on your mobile app or website?
At Poq, we'd agree with these, and we especially focus on retention. For apps, this is vital. You need to provide interesting and engaging features to keep your customers coming back.
Look out for another post from us soon on how to make the most of Google Analytics for mobile.
Get in touch
Start your appcommerce journey today
Contact Us