House of Fraser has made its catalogues interactive by introducing Augmented Reality (AR) into its iPhone and iPad shopping apps.
Through a 'Scan to Explore' feature, customers can access and shop from immersive content such as videos, music, 3D product previews, recipes and shoppable lookbooks.
The Augmented Reality function was introduced into the apps through integrating the Layar AR SDK technology with our app commerce platform, which powers all of the House of Fraser apps.
This is how it works: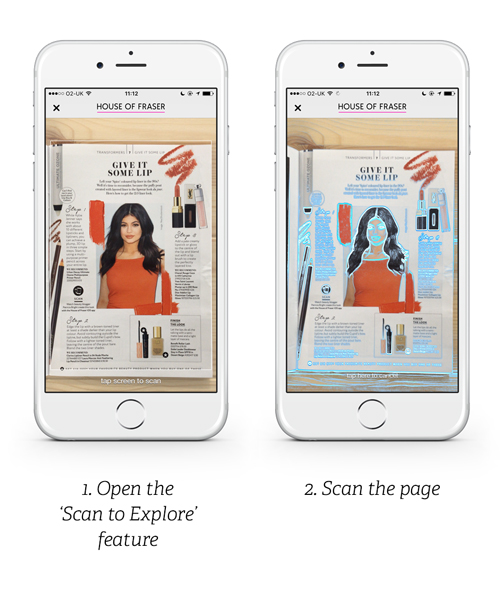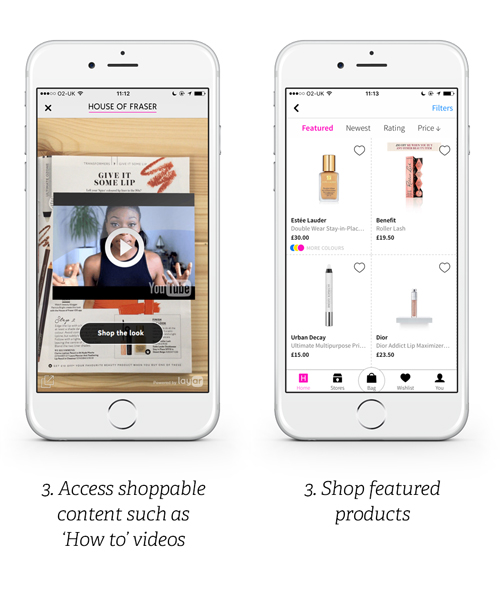 Andy Harding, Chief Customer Officer at House of Fraser, commented: "We're really excited about this latest release to our app. Through this initiative we are able to begin digitising our physical content, and create innovative customer experiences which drive multichannel behaviour and enable customers to interact and shop with us in a new and exciting way. Through our existing partnership with Poq, we were able to integrate Layar into our apps quickly and seamlessly."
Hsio Ling Hee, Head of Custom Solutions at Layar commented: "Working with House of Fraser and Poq has been a thrill. House of Fraser are committed to bringing Augmented Reality technology to their customers to help them learn more about the products they like and discover new ones to love. The way people shop is changing and it is great to see companies such as House of Fraser and Poq be at the forefront of this."
Download the app here.
Read more on Layar's blog here.

Want to transform your ecommerce business? Find out more how we can help you maximise your business with our services
Get in touch
Start your appcommerce journey today
Contact Us