As the world continues in lockdown, some countries are slowly lifting their measures for social distancing to get the economy back on its feet. But what could this look like for retail? And what does a post-COVID-19 shopping experience look like? This month we look ahead to life after COVID-19.
Useful tools for adapting to the Coronavirus changes
The BRC is currently working on guidelines for non-essential retailers to reopen stores. Here a few useful articles we've found with recommendations on what retailers can do to weather the storm and survive this coronavirus period.
For some useful tips on brand messaging and how to market your app during this time of social distancing with real examples, watch our latest webinar from App Marketing Specialist, Sheenu Aggarwal.
Life after COVID-19
Higher ecommerce – According to Digital Commerce 360, it's likely that holiday 2020 will be impacted by social distancing measures of today and smart retailers are positioning themselves now to benefit from a digital boom. Resisting the knee-jerk reaction to pause all projects, some retailers, like SurfStitch, are investing in the channels that will help them conquer the lasting change in consumer behaviour that COVID-19 has sparked.
Retail expert Shelley Kohan writes in Forbes, "As the consumer's comfort with online shopping becomes higher and technology is more intuitive and ubiquitous, the digital side of the retail business may be stepped up at a faster rate than previous projections."
Curbside deliveries – Coronavirus has changed the way consumers choose to shop. Buy Online Pick-up In-store (BOPIS) has grown 62% according to Adobe and US department store Belk, has launched curbside pick-up which will help consumers go continue to shop with the retailer during the coronavirus pandemic.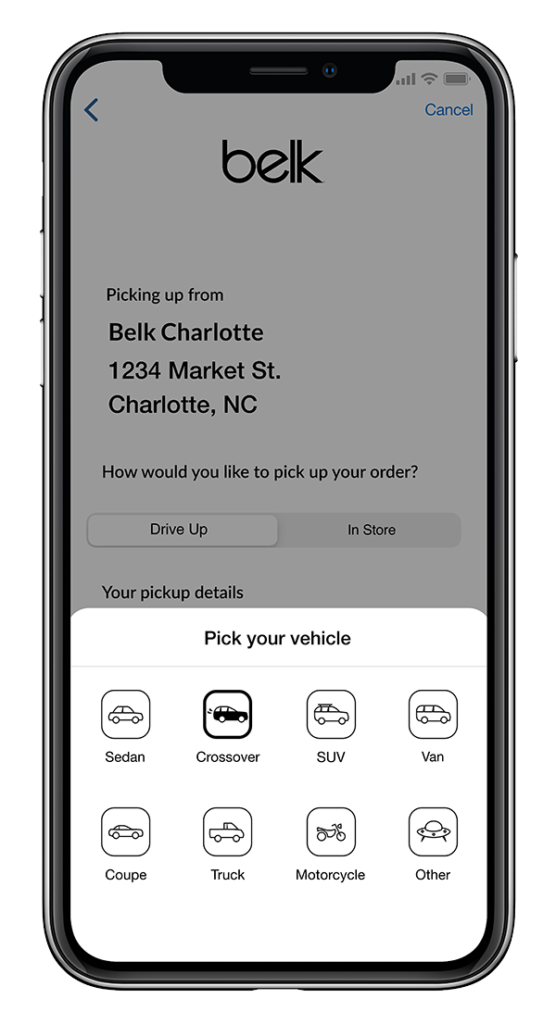 One example of how nonessential retailers can re-open and adapt to social distancing measures is from Chico's brands, which opened some stores on May 4, taking 3 steps to adhere to social distancing, including;
Using store inventory to fulfil online orders
Introducing curbside pick-up
Offering sales at stores by appointment
The current state of retail
Unsurprisingly, our screen time and internet habits have skyrocketed over recent weeks as we all stay at home. Internet suppliers are seeing traffic surges of 30-50% and our time spent in front of screens is up 76% week-on-week.
In fact, our growing time spent online has meant shoppers are turning to retailer's apps to spend their time. On April 5th, Walmart's app overtook Amazon as the US ranked #1 Shopping app on the App Store. Meanwhile, we have seen downloads of apps on the Poq platform consistently outperform last year (even Black Friday 2019) at an unprecedented rate.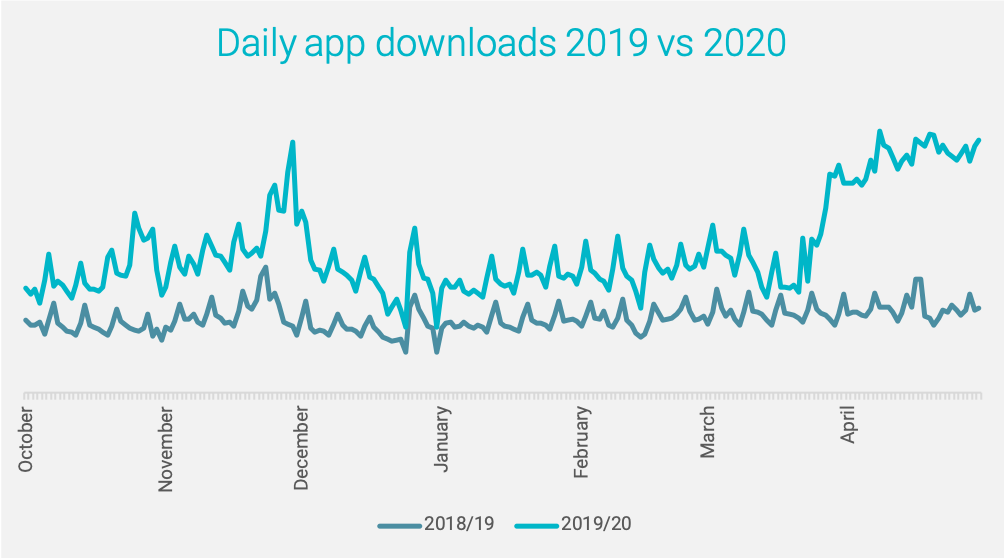 The value of pets
On a lighter note, what coronavirus has made clear is the world's love for their pets. Alongside grocery retailers, pet supply retailers have seen a boost in sales too as pets are seen as an extension of the family. Some fashion retailers are even capitalising on our love for our dogs as dogwear is becoming a successful and lucrative outlet for brands as more shoppers want to coordinate with their valued pooches.