For many retailers, Black Friday is understandably the biggest day of the year and the competition to win over consumers is intense. We take a look at some of Black Friday's winners and how they generated traffic for their most valuable commerce channel, app.
Push Notification Optimisation
Stand out against a sea of notifications with simple personalisation and the use of emojis.
Simple personalisation alone has been shown to improve app open rates by as much as 9% and emojis can increase clicks on notifications by 70%. Not only do emojis draw attention amongst plain text but they trigger emotional responses. Your brain registers emojis as non-verbal information and not as text, so they are perceived as emotional communication.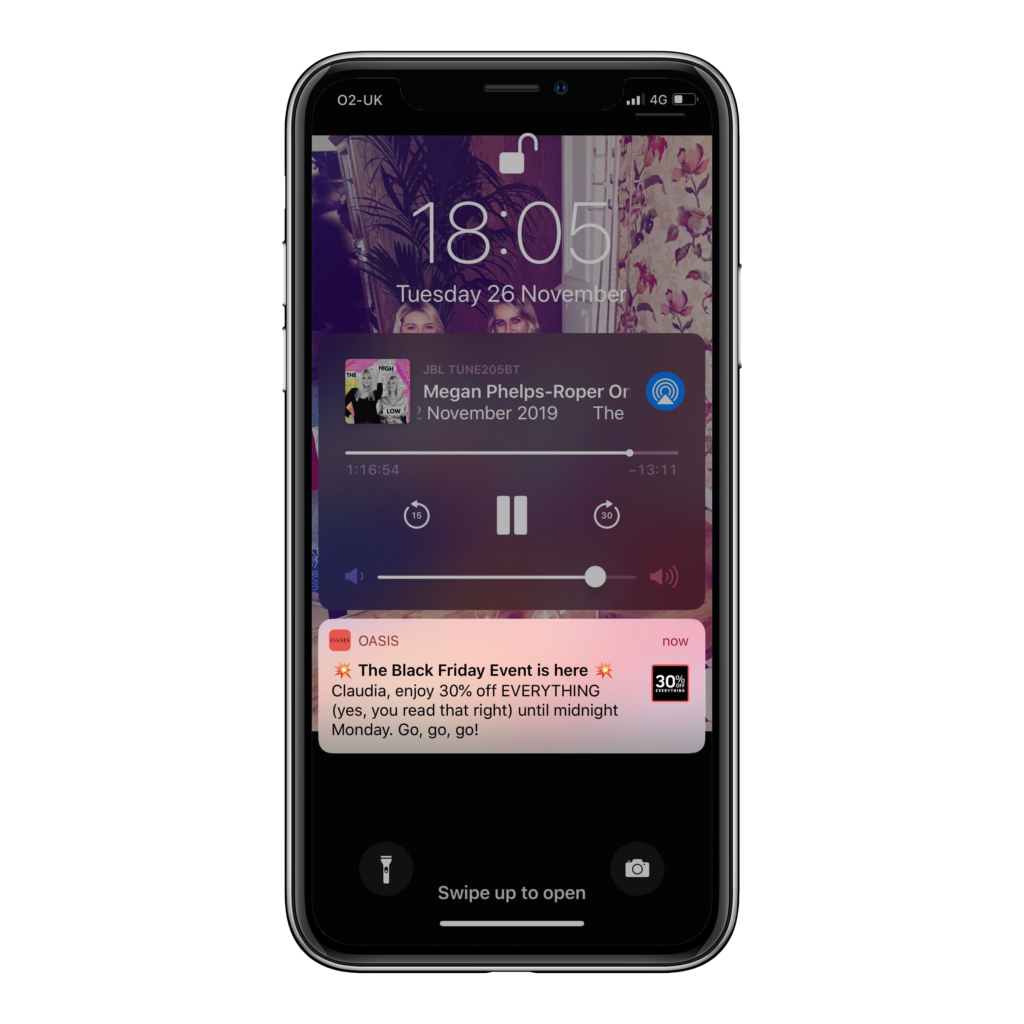 Amongst push notifications from the likes of social media, music, news and even your competitors' apps, it's important to utilise these techniques to get your app heard above the crowd.

Update Your App Store Listings
A great piece of advice from App Annie at #AppCommerce 2019 was to drive shoppers back to your app by updating your App Store listings and even updating the app icon. By updating the app icon, shoppers with automatic updates will see a change in the icons on their screens, prompting curiosity into why the logo has changed and generating more app opens.

Additionally, shoppers look to download apps in the 3 weeks running up to Black Friday – a statistic we have consistently found over the past 2 years. With shoppers actively looking for apps to download for the sales, you'll need to make you app stand out from the crowd. Update your App Store images and description to reflect your upcoming offers and sales.

Offer App Exclusives
As the channel where your most valuable shoppers spend their time, it's worth driving shoppers back to your app. Encouraging shoppers from other channels such as desktop or mobile web, or even new shoppers to try your app experience. One great way to increase app traffic on Black Friday is through app-exclusive offers, access, content or features.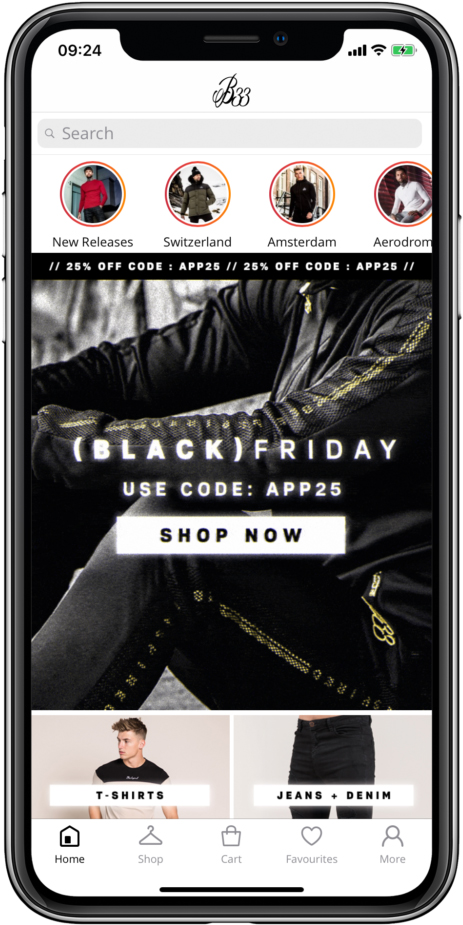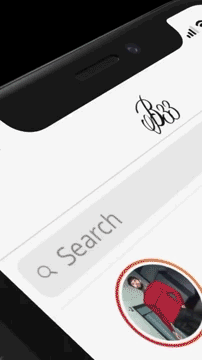 Bee Inspired kicked off the launch of their app in the run-up to Black Friday with app-exclusive early access to the sales and an app-specific discount code to drive shoppers to the channel where they engage the most with the brand.

Clear Homescreen Banners
Driving those who do visit your app to add items to the wishlist or basket and ultimately convert is crucial and this can be improved with clearly displaying your sales and facilitating product discovery.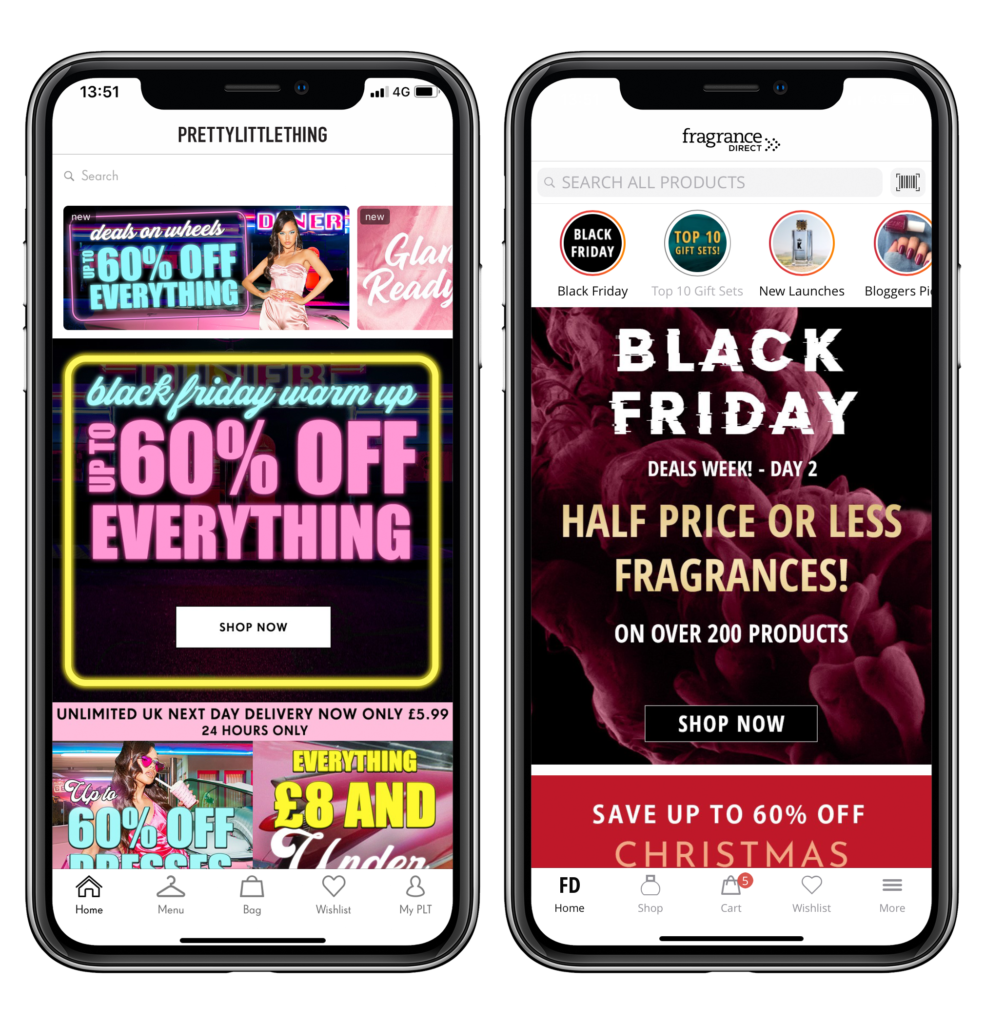 This can be done through the likes of advertising sales across both the Homescreen and within App Stories – similar to Instagram Stories. Homescreen banners provide easy access to those looking for a direct route to the sales pages. Meanwhile, those with less intent to shop the sales but want to peek at what you have to offer can view App Stories content. It is also important to keep your App Stories shoppable so shoppers can easily read product information and add to their wishlist or basket.

Discover more about how shoppers spend their time on apps across Black Friday and Cyber Monday and what you can do to maxmise on the busiest period of the year in 2019's Black Friday Results.