Your customers don't care about channels.
A bold statement but nonetheless true. In the era of the high street and the shopping mall, retailers merely needed to have a strong presence to generate drive impactful footfall and ultimately revenue. But, the introduction of the Internet has made shopping more convenient – making products available from anywhere and everywhere, and that's how shoppers are shopping. We take a look at how you can utilise an app to create a successful omnichannel experience.
So you need to be everywhere your consumer is and keeping up with their demands.
Why be truly omnichannel?
If being where your shoppers are isn't enough of a reason, unifying the experiences across digital and in-store channels with an app many other benefits:
Drive store footfall – services online can drive shoppers into the stores, like Click & Collect or in-store returns
Customer satisfaction & growing revenues – more convenience makes for a shopping better experience and consumers will be more likely to part with their cash
Data maturation & personalisation optimisation – gathering data from in-store and online provides retailers with an enriched view of their customers
Loyalty increase – managing loyalty accounts on app empowers shoppers to use loyalty schemes online and in-store as their paperless card is always on their phone.
Brendan Sweeney, Group General Manager, Ecommerce, at Australia's largest global retailer, Cotton On explains the benefit of being omnichannel for the business:
'We've been doing all the classic omnichannel things. Including, extended aisle and Click & Collect, and we see depending on the market some huge adoption. Places like Singapore, within a day of us turning on Click & Collect as a delivery option, it was 50% of our orders.'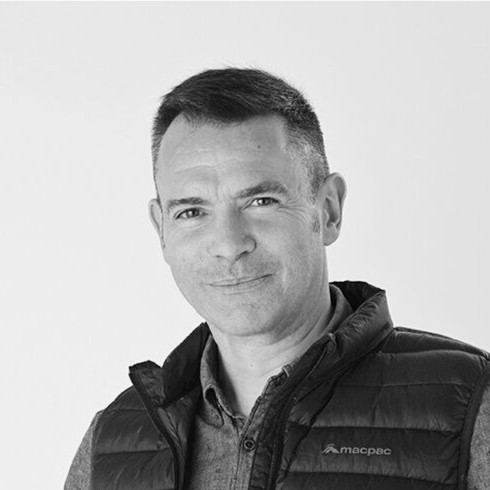 Common omnichannel techniques
So there is clearly a demand for more omnichannel options. Many retailers are already embracing omnichannel techniques such as Click & Collect (aka, Buy Online Pick-up In-Store, BOPIS) and store finders across all their digital channels. Recent research by the NRF found that 67% of those who tried BOPIS had a satisfactory experience and Business Insider states that shoppers use BOPIS because the experience is more convenient, easier and saves on shipping costs. Not only does the consumer benefit but retailers save on shipping cost and drive more shoppers to their stores.
Advancing your omnichannel strategy with apps
Smartphones have a range of functionalities that apps can access to bring more fluid and connected in-store experiences.

In-store user experience:
Barcode Scanner – Customers can scan barcodes in-store and purchase items within the app – allowing items that are out of stock in-store to be purchased in-app and look up product information and reviews.
Visual Search – Enable customers to use their mobile camera to snap pictures, upload social media screenshots, or saved images to the app and immediately receive suggestions of similar shoppable products from available collections.
Beacons – A beacon is a small Bluetooth device located in-store that can send alerts to customers' smartphones when within range. You can send your customers discounts, promotions, upcoming event information, and more.
Endless Aisle – Customers can utilise your app to browse & purchase items that are either out of stock or not available in-store.
Augmented Reality – You can provide your customers with a smooth and independent in-store shopping experience with AR-powered features.
In-store vouchers & coupons – Customers can be sent vouchers to their phones which are subsequently accessed and used in-store.
And more…
Find out more about how you can use an app to enhance your omnichannel strategy with our downloadable omnichannel data sheet

Get my copy