Oct 11, 2018 | By Samantha Rigg
App commerce grows alongside mobile commerce – Q3 2018 on the Poq platform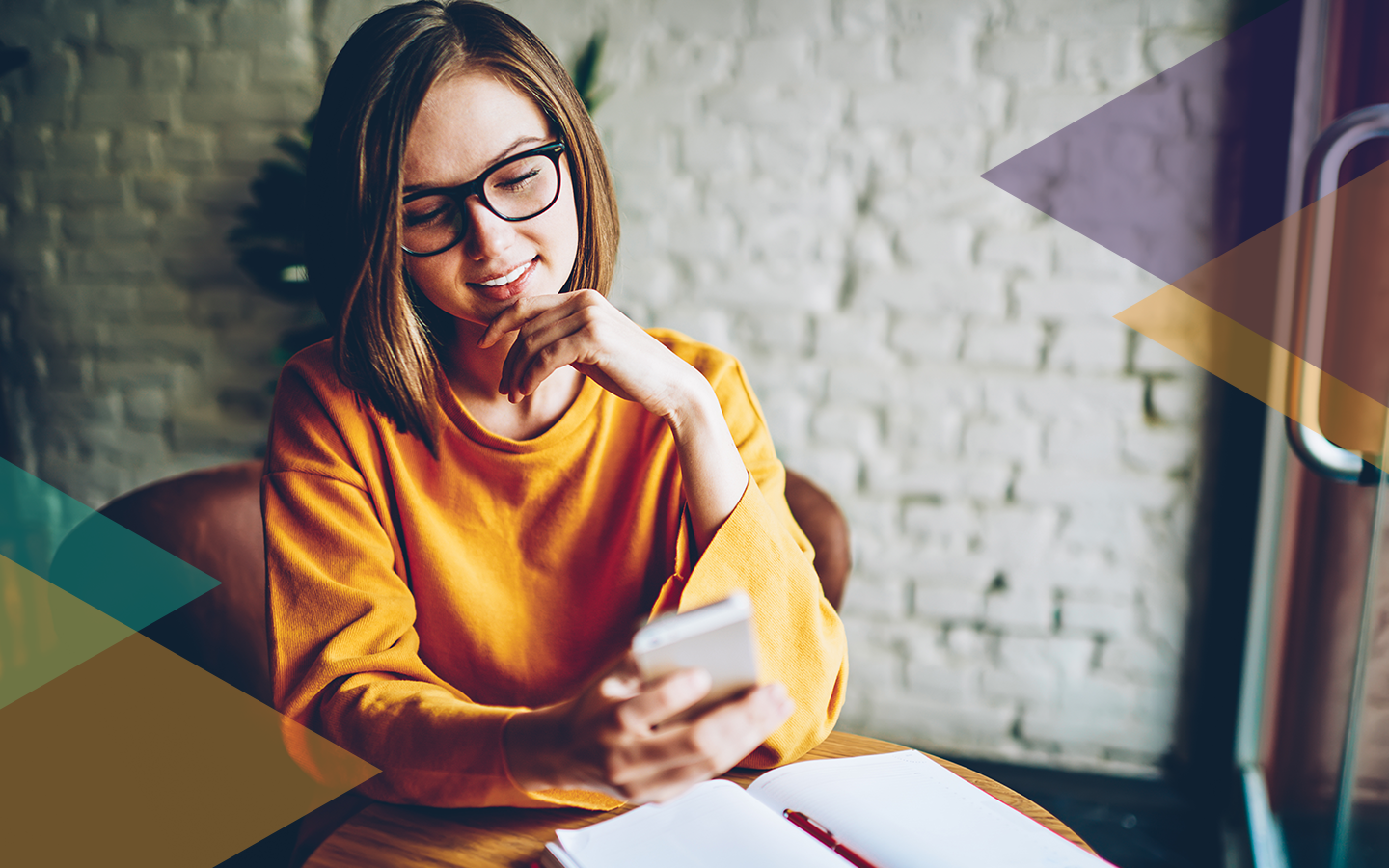 With preparations for peak trading in full swing, we have a look over Q3 on the Poq platform. Q3 has seen another successful month for clients on the Poq platform and with mobile commerce (mcommerce) predicted to overtake ecommerce this peak trading we've seen app commerce taking a larger slice of both the ecommerce and mcommerce pies.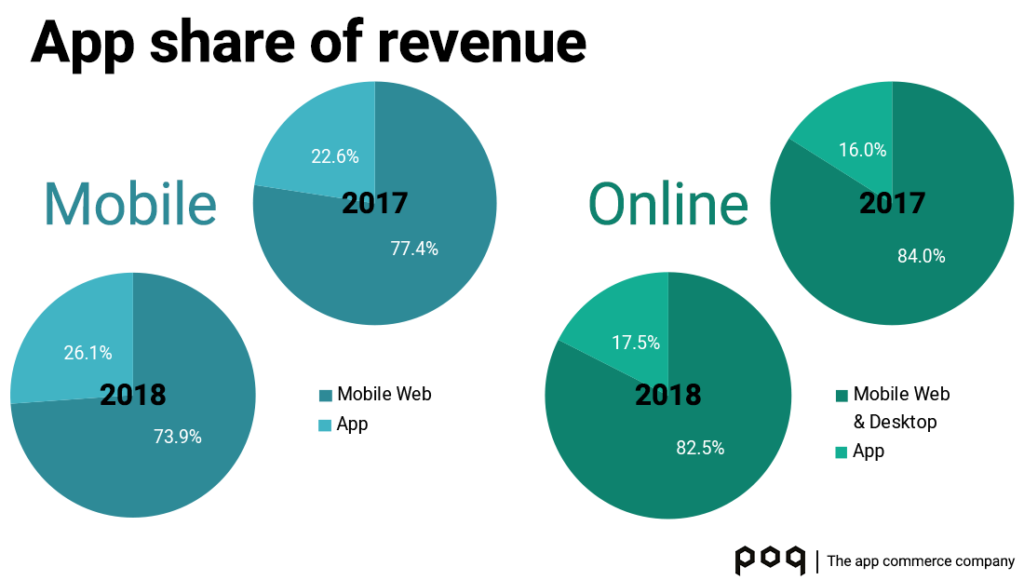 App's share of online revenue grew 9% YoY compared to Q3 2017 and apps share of mobile revenue grew 16% YoY compared to Q3 2017 and we anticipate apps to take an even larger share of the pie over peak trading.
More engaged users
One way to measure shopper engagement is to examine the percentage of returning users. By looking at the percentage of returning users we can get an indication of loyalty, those who have a positive shopping experience on app are more likely to return and shop again. Compared to Q3 2017, Q3 2018 saw a 14% growth in returning users. This indicates that across our platform shoppers are becoming more comfortable shopping online and app experiences are continuing to fulfil shopper expectations as more shoppers are choosing to shop through this channel.
Users spend more time in app
Another way we monitor engagement here at Poq is using average session duration and the total time spent in app on a per-user basis. These metrics are particularly useful as mobile apps are renown for providing an engaging experience, although primarily for transactions, shopping apps enable retailers to provide valuable content and functionality that enriches the shopping experience. When taking into account how regularly app users shop on retail apps, we see users spend on average 4.5x more time on mobile apps vs mobile website due to the more engaging content, loyalty and exclusive app features.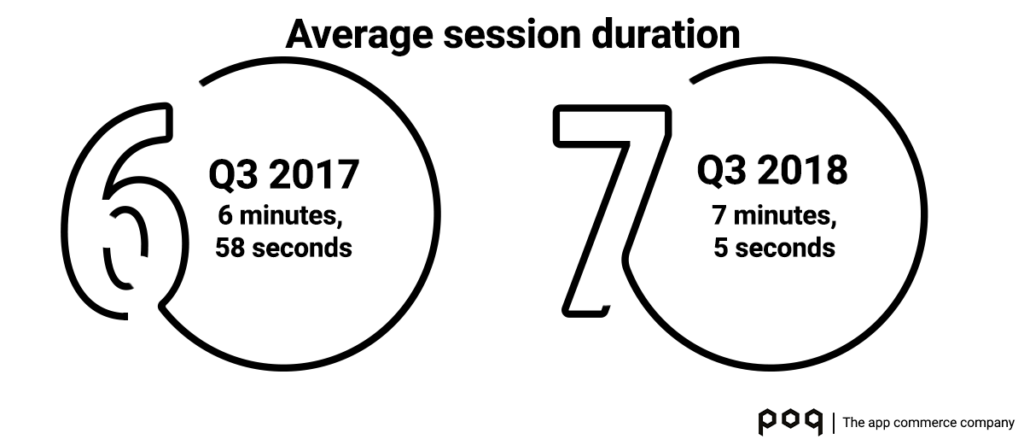 Love for apps in Q3
Reviews and ratings are the most prominent factor used when smartphone users are deciding whether or not to download an app. At Poq we constantly monitor the app reviews for clients on the Poq platform and other apps within the retail sector. With app reviews being so poignant in the minds of app shoppers, it's important to avoid getting bad app reviews. Find out how you can prevent bad app reviews and take a customer and feature-focused approach to creating an app roadmap in order to maximise customer experience in our latest whitepaper, The ultimate guide to preventing bad app reviews.
Some of this quarters app reviews across the platform: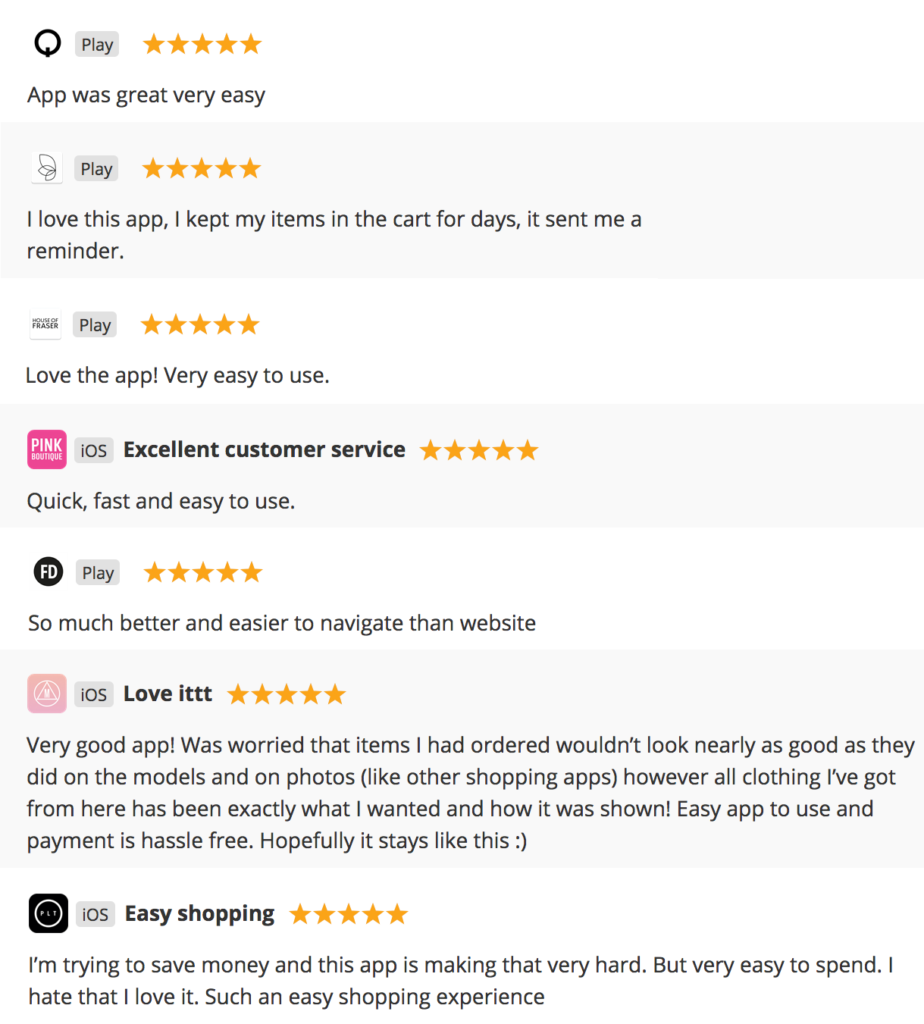 Get your copy of The ultimate guide to preventing bad app reviews
More posts