We've had a sneak peek into what iOS 12 will be bringing and have examined the impact the new release will have on retailers. In this first half of our blog series we will be focusing on the performance side of the update, while in the second we will discuss heightened user control due to new features like group notifications and screen time. But for now let's get into the updates Apple has made to help us forget about iOS 11.

The iOS 11 Scare
In an attempt to rectify the performance downgrade of iOS 11, for their next release, Apple has chosen to focus on giving power to the users, performance and reliability. The iOS 11 release slowed phones down, had a plethora of bugs, and produced security scares. So now, the name of the game is quality, not quantity and if all goes well iOS 12 will successfully provide users with increased control and satisfaction.
Better performance, more reliability
Apple will be going back to 2013 and regressing the update 20 devices, all the way down to iPhone 5s and the iPad mini 2—the largest update to date. This will allow the improved performance to gratify a much wider user market. Sorry iPhone 4 users, but this is probably a sign that you need to get rid of your older brother's hand-me-down and get an upgrade. And with the latest release you can jump to the iPhone 5s and avoid going bankrupt.
When addressing performance and reliability Apple have focused on speed, ease-of-use, and battery life.
In terms of speed, it is reported that with the iOS 12 update:
Apps will launch 40% faster and 100% faster under load

The camera will launch 70% faster

The keyboard will display 50% faster

The share sheet will display 100% faster
With apps launching more quickly, the initialisation and sign-up of retail apps will be also be quicker, significantly decreasing the likelihood of abandonment. Google found that 29% of smartphone users will immediately switch to another site or app if it doesn't satisfy their needs. What's more, the overall browsing experience will speed up and crashes will decrease, creating an optimised customer experience that will ultimately lead to increased engagement, and most likely, revenue. Kissmetrics reports that 52% of online shoppers state that quick page loading is important to their site loyalty.
Now that the camera will launch quicker, users won't lose the chance to snap an image of those really cool boots or the must-have boho lamp shade they briefly walked past. With the rise in Visual Search technologies the improved camera launch speed will be sure to have an impact. One of the best parts about Visual Search is the ability to quickly snap a picture of an eye-catching product to the subsequently have it uploaded to your favourite retail app which will then provide you with visually similar results. Many retail companies such as Asos, John Lewis, and Zalando have already implemented this feature with many more to follow.
Our iPhones and apps are made up of a number of features—beyond the camera—that sometimes, we just can't be bothered to navigate to. The modern consumer is now busier than ever and wants everything to be easy and fast. In response, Apple has released an artificially intelligent 'Shortcuts' with Siri feature that can read your mind. Just kidding! But, the feature can recognise user activity. As a by-product it can set up app enabled Siri suggested shortcuts that will increase a user's efficiency with in-app actions.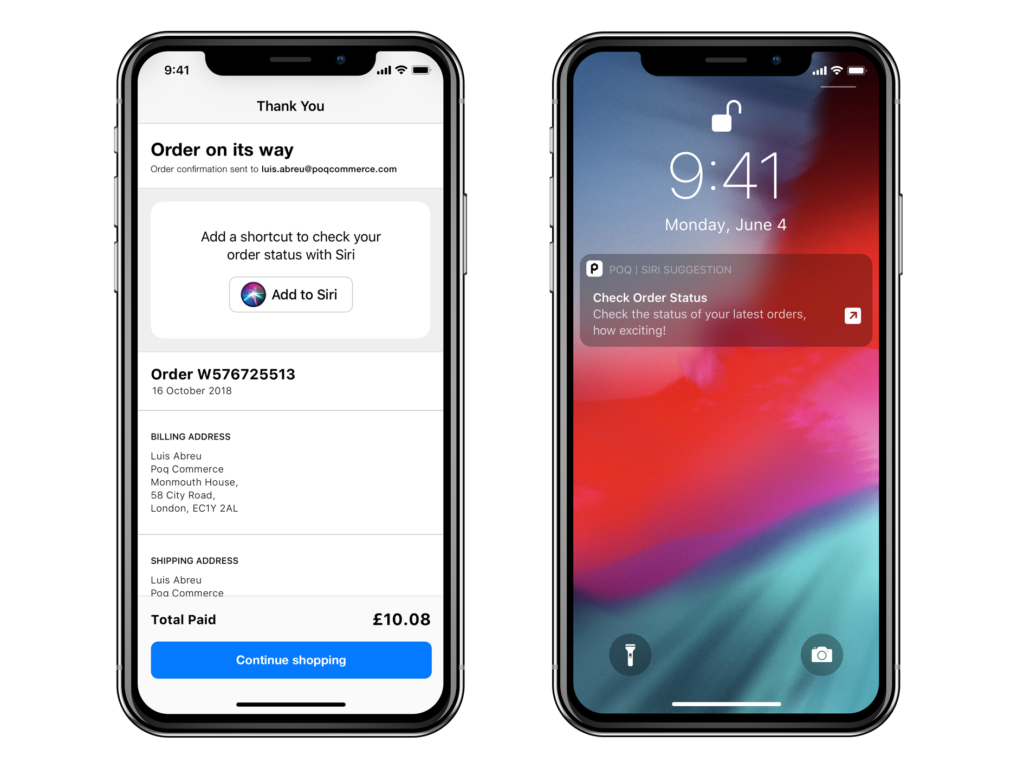 Any app can add shortcuts to Siri to streamline app access and in-app actions. Users can customise 'Shortcuts' by downloading the Shortcuts app to create a series of actions from different apps. Retailers will need to ensure their apps are 'Shortcut'-enabled to take advantage of this opportunity to satisfy the modern consumer. 'Shortcuts' will also include voice enablement capabilities that we will explore in an app commerce context on a later date, so stay turned.
What do user activity based 'Shortcuts' mean for retailers? To win the ultimate screen time battle that is upon us, retailers will need to create highly personalised and engaging content that will ultimately lead to Siri activated shortcuts.
You can save your iPhone's (battery) life
But what really makes iPhone users frustrated and sends them off wandering around airports talking to strangers? The battery. We all get irritated with how our iPhone battery life steadily dwindles over time. With iOS 12 we can identify which of our apps are killing our batteries.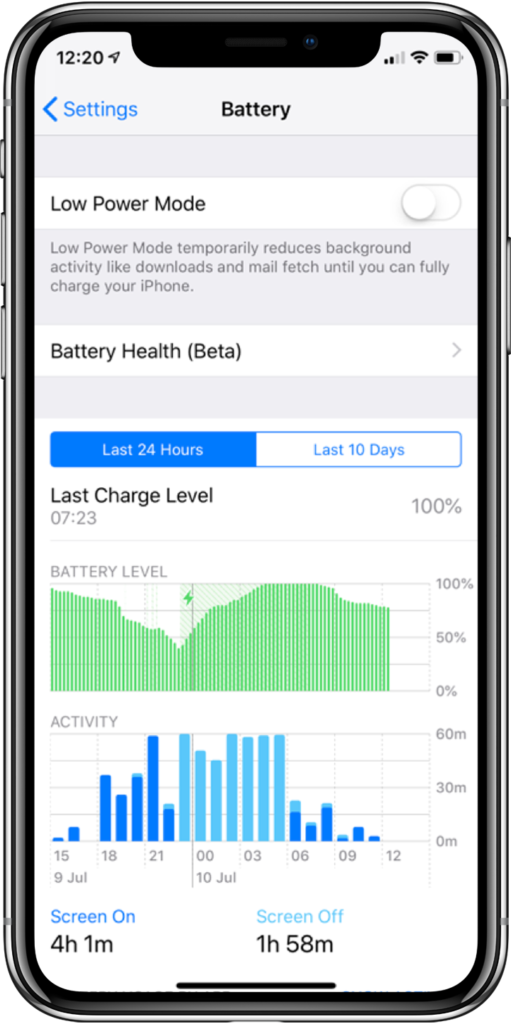 While the camaraderie that is built over shared USBs and portable chargers is great and all, users can now choose to uninstall the draining apps or decrease the frequency of use in the hopes of preventing battery life loss. Thus, it is even more important that retail apps are, and continue to be fully optimised for performance, memory usage, and efficiency.
iOS 12 holds great potential for improved performance and reliability. But this is not the end of iOS 12 enhancements and in part 2 we will go into the different ways iOS 12 will give Apple users more control over their phones.