London, UK, 20 April 2018
Just a few weeks after launching their brand new iOS shopping app, In The Style extended their mobile reach by releasing an Android shopping app on the Poq platform. Read more.
London, UK, 5 March 2018
In The Style has launched a brand new iOS shopping app on the Poq platform as the brand experiences a period of impressive growth.
In The Style quickly shot to success by uniquely combining fast fashion, social media and celebrity trends to launch a retail website, largely via social channels.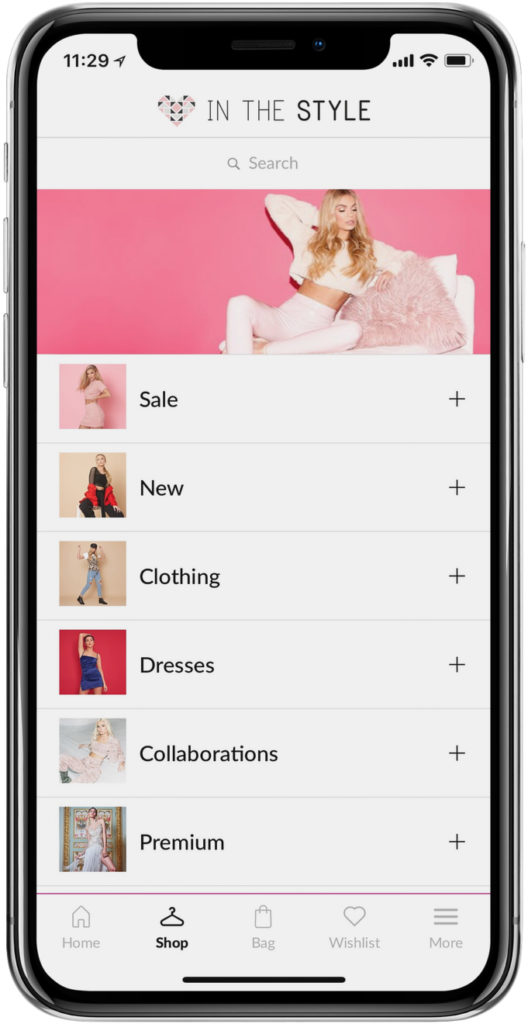 Finn Christo, Head of Ecommerce at In The Style said: "With so much of our traffic on mobile and our customers so highly engaged with social media it made sense to enhance the customer experience by improving our offering with our app."
The app has been built on Poq's app commerce platform, a SaaS platform that empowers retailers to create highly effective and fully customised native apps in record time. Current Poq clients include department store group House of Fraser and online homewares brand MADE.com alongside other fast fashion brands.
"We chose Poq having seen their proven success in our industry", explains Finn, "we also really liked their Software as a Service model, which means we'll keep up to date with technology developments whilst also offering our customers an optimal experience."
Øyvind Henriksen, CEO and Co-Founder of Poq said: "In The Style grew quickly by pinpointing consumer trends and offering products and a way to shop that met these needs. Launching an app is another way to give the brand's loyal following a way to engage and shop with ease.
"Having seen excellent results via social media engagement, the audience is primed for an app. We're looking forward to seeing where the new app will take them."
The In The Style app is now available on the App Store.