Our final platform release of 2017 brings a range of new features that we are sure will excite both ecommerce and marketing teams.
Stories that sell
We've added App Stories, an interactive content carousel that can be added to the top of the home screen within our apps. Stories has quickly become a mainstream publishing method, contributing hugely to the success of Snapchat and Instagram. Built specifically for apps, and far from a web-like interaction model, Stories are proven to drive engagement levels through the roof. Many retailers already generate rich content for Stories on social media, and now Poq clients can now utilise the same familiar feature within their apps, whilst engaging users within a shopping environment, rather than via a social shop window.

Driving users to your app is always the best way to maximise engagement and conversion, and this is no different when it comes to Stories. Stories within your retail app are a great way to showcase new collections, feature celebrity endorsements or influencer campaigns or make an impact at the start of a new season, and are, crucially, natively shoppable.
We're so excited about App Stories that we'll be writing a separate post, which will follow in the coming weeks.
Smooth social retargeting
Utilising Facebook's latest SDK, we have enabled the tracking of key behaviour within our clients' apps to Facebook Analytics, allowing them to add a new app dimension to Facebook retargeting campaigns.
This opens up the option to retarget app customers with advertisements on the social platform based on their engagement within the app. App administrators can choose an audience to reach based on the app events they are measuring within their app. For example, they might choose to run ads to drive recent purchasers back into the app to encourage more purchases.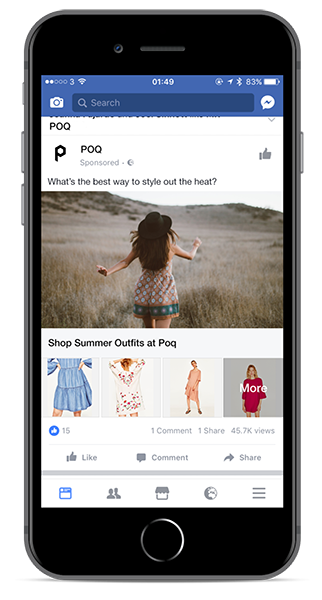 Behavioural events track for a user across all web and app channels. If a user has the app installed, they will be driven directly to the app, rather than the web, offering a really smooth experience for the user, and presenting measurable ROI for the retailer by sending the user down the highest conversion path available.
Maximising product videos
Last release, we added peek and pop functionality, whereby force touching items on a PLP type screen will reveal a quick peek into a full screen image of the product. We've now added video support to peek and pop, increasing the mileage of those all-important product videos.
Maintaining context and control
From now on, if, for any reason, you'd like to retire an old version of the app (for example due to replatforming or breaking changes), you'll be able to force users to go and update their app in the App Store. Force update is a surprisingly useful feature, that removes the risk of users holding onto out of date versions of an app that aren't being properly maintained.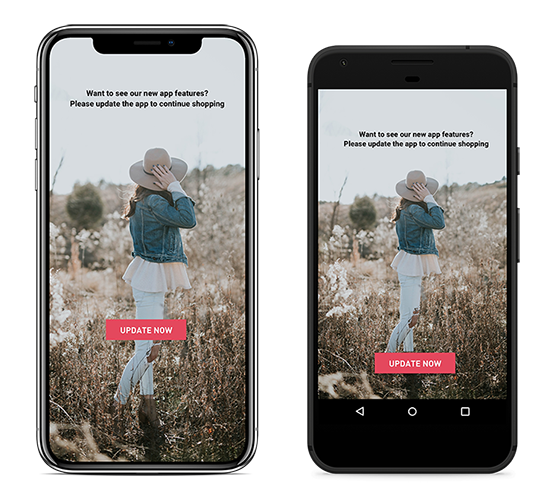 Updated in line with iOS 11, review prompts now take place within the app, maintaining context for the user rather than navigating away to the App Store. Users can now leave their reviews in a full screen modal, enabling them to write their review and continue where they left off within the app.
Find out more
To discover how the Poq platform can deliver on marketing and ecommerce metrics, please get in touch.