With over half (54%) of all digital purchases being made on mobile, and revenue from mobile doubling in the last 2 years, the mobile space simply cannot be ignored.
We held a webinar with Neumob and Appboy to take a look at the current mobile landscape and what we can expect in the near future. Here is a quick overview of the main points made. Watch the full webinar by filling in the form at the bottom of the page.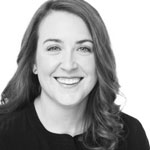 Appboy | Beyond the order confirmations: the mobile shopper
Appboy is the leading lifecycle engagement platform for marketing, growth, and engagement teams. Kathleen Waugh, Senior Director of Brand Marketing at Appboy presented Beyond the order confirmations: the mobile shopper.
Kathleen noted the difference between how consumers have shopped over the years and how they still expect the personalisation that you would receive at the local corner shop via your mobile device. Kathleen explains that the best way to for retailers to reinforce the growth loop is to converge product experiences with marketing experiences to provide a great user experience and hook users. This is backed up with case studies from Domino's, Sephora, Ibotta and more.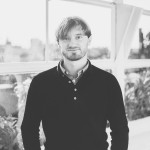 Poq | App engagement on the rise: 4 key findings from Q1 2017
Michael Langguth, Co-founder and COO at Poq presented App engagement on the rise: 4 key findings from Q1 2017.
Michael covered the key findings across apps on the Poq platform to compare data including conversion rates, sessions, AOV and retention. The difference between Q1 2016 and 2017 shows how much app commerce, retail's best kept secret, has grown in such a short amount of time. Mobile websites famously do not convert as well as desktop, so Michael explains what the mobile paradox is and how this can be beaten to future-proof revenue.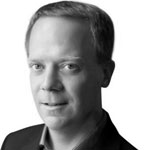 Neumob | 5 ways to look at mobile commerce
Finally, Neumob is the leader in speeding up mobile apps, reducing their errors and boosting conversions. Jay Hinman, VP of Marketing at Neumob presented 5 ways to look at mobile app commerce.
Jay explained how shoppers that use a retail app are likely to visit the physical store once more a month and spend 7 more minutes instore. Having an app can greatly improve engagement, but a bad performing app is deadly. A single product image that doesn't load will cause 47% of consumers to exit the shopping app. Winning retailers are investing in combining offline and online strategies to stay ahead.
---
To find out more about how mobile apps have changed the shopping experience, fill out the form below to watch the webinar. You'll learn more about:
How retailers can use rich content and personalisation to engage customers with supporting case studies
Demographic differences across those who are more/less likely to shop via mobile
Case studies featuring the top retailers winning at app commerce.

Reported by Samantha Rigg