Research from our App Retention Report found that our clients experience 2.5x higher retention rates from app users compared to mobile web users. However, to retain your app users, you must first acquire them.
The biggest challenge retailers often face when launching an app is generating downloads. Your app will organically receive downloads once it's in the app store but there are many activities you can execute to drive downloads faster using your existing marketing channels.
Download our comprehensive App Marketing Guide with client examples or read below for our tried and tested app promotional activities.
Online marketing channels
To ensure your online marketing activities drive results, it is vital you optimise your app metadata in the app store. You should include important keywords in your app description that frame the app images you use to promote the most useful/unique features. In time, you'll learn which keywords your app users search for most within the app –  ensure you include those keywords in the app update descriptions. App ratings and reviews will boost your app ranking, so encourage your users to leave reviews.
Desktop site
Make sure that all customers who visit your website know about your app. Adding banners with beautiful screenshots showcasing your app are a great way to encourage downloads. You should also add an app store link to the footer.
Winning retailers such as PrettyLittleThing, MADE.com and Blue Inc go the extra mile to dedicate a whole page to their app, with top user benefits, graphics and in some cases, a devoted app video.
Mobile website
You should enable an app banner so that users visiting your mobile website are prompted with an option to download the app for a better mobile experience and convert occasional shoppers to loyal ones. For those with the app already downloaded, they will be given an option to 'open' the app instead of 'view' it in the app store.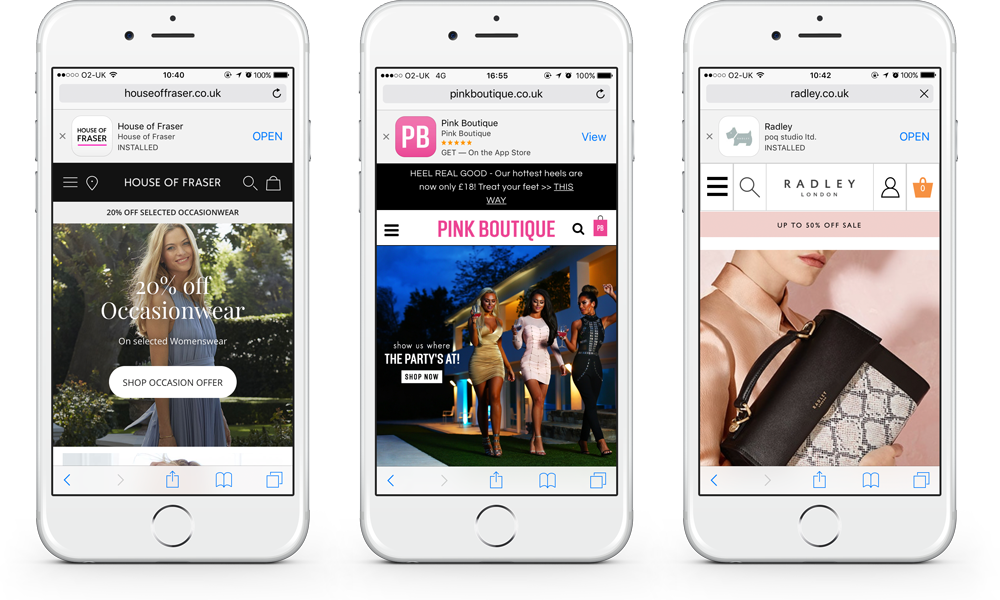 Email newsletter
Kick off your launch with a newsletter campaign to let your newsletter subscribers know about the new app. Post launch, you should add an app banner or link to download the app in the footer of all subsequent email communication.
Social media
Posting to your social media channels with app-specific promotions or general app promotion is a great way to acquire users that are already engaged with your brand and more likely to turn into loyal app users. Facebook, Twitter and Instagram are the most popular channels, particularly if your target audience demographic is millennials.
Offline marketing channels
Make sure you add the "Available on the App Store" badge to all print campaigns to let your shoppers know you have an app. The more users download and use your app in a short space of time, the higher the app will climb in the app store. This happens completely organically, and is a big reason for why the app should be promoted across all channels, from the very beginning.
Catalogue and order inserts
Flyer inserts in your catalogues and delivery orders remind shoppers of the diversity of channels you offer. Those who have already made purchases are more likely to be highly engaged and want to download your app.
In-store
Showcase the app in-store using posters and flyers placed in prominent locations. Play around with in-store aesthetics to come up with creative app advertisements.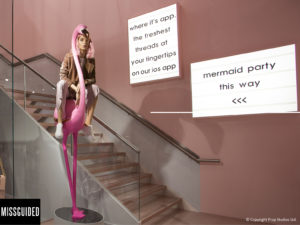 Download our app marketing guide for deeper insights into both 'free' and paid ways to drive downloads and promote your app.
It also includes best practise tips to keep your app fresh and exciting post-launch to future-proof your retention and revenue.
Reported by Natasha McGowan