We are honoured to announce that Missguided's iOS app on the Poq platform has been shortlisted for the Customer Technology Innovation award at the Retail Week Awards 2017.
To be shortlisted among the likes of Boots with IBM, John Lewis and Argos makes us immensely proud of this achievement. See the other shortlisted companies here.
The award is to celebrate a retailer with a technology innovation that has been designed with the customer at its core. Retail Week were looking to find how the initiative responded to a customer need, how good the execution was, how innovative it was and the business benefits.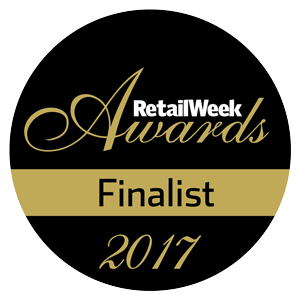 Missguided launched the app mainly in response to customer demand. "Our customer has been asking for a shopping app for a while and we wanted to ensure we delivered something that offered more than our mobile site. The app is being treated as its own channel that we are growing as part of our multichannel strategy," states Nitin Passi, Founder and CEO of Missguided.
The app focuses on creating a bespoke shopping experience, from the one-page native checkout allowing the customer to use Apple Pay to the "Swipe-to-Hype" Tinder-style app-only functionality.
Results
With an average App Store rating of 4.5 starts, we think that the Missguided app has met its customers demand. But just to be sure, we caught up with its customers via social media.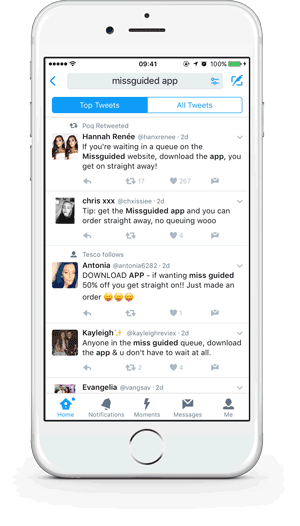 Missguided has also been shortlisted for the Pure Play Etailer of the year award. Good luck!