This platform release focuses on the finer details of iOS app branding: app adornments. It empowers content teams to use the Poq CMS to add special touches to their iOS apps, and increases the control that they have over app assets.
More shoppable lookbooks
The hotspot lookbook
Our traditional shoppable lookbook has proven effective in increasing engagement and revenue. Across Poq-powered retail apps, users who use shoppable lookbooks show 45% higher retention and spend around twice as much as the average app shopper. Read more about this in our app retention report.
To tap further into the power of shoppable editorial content, we equipped the Poq CMS with an alternative to our traditional lookbook: the lookbook with hotspots.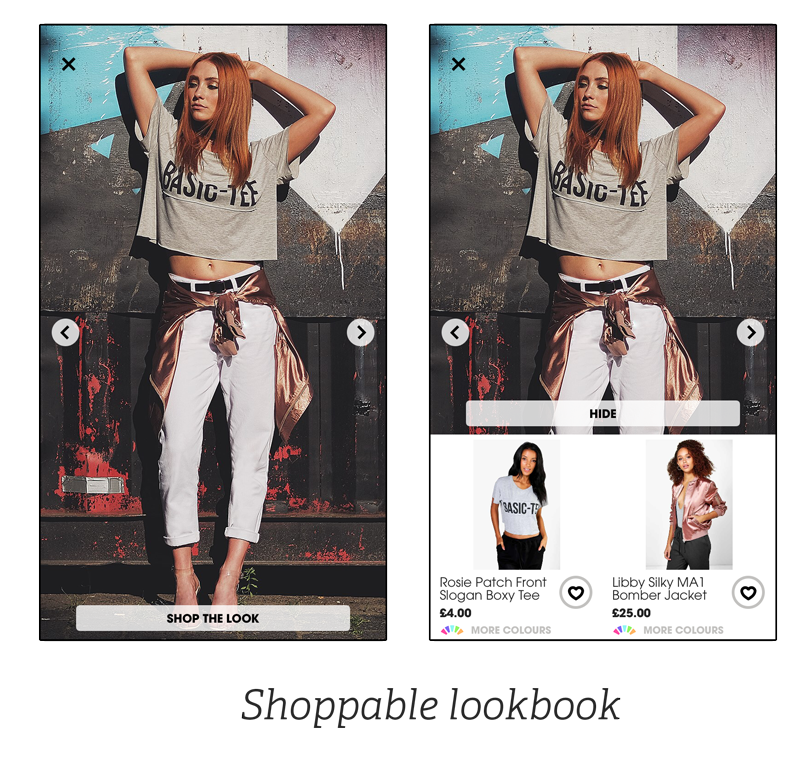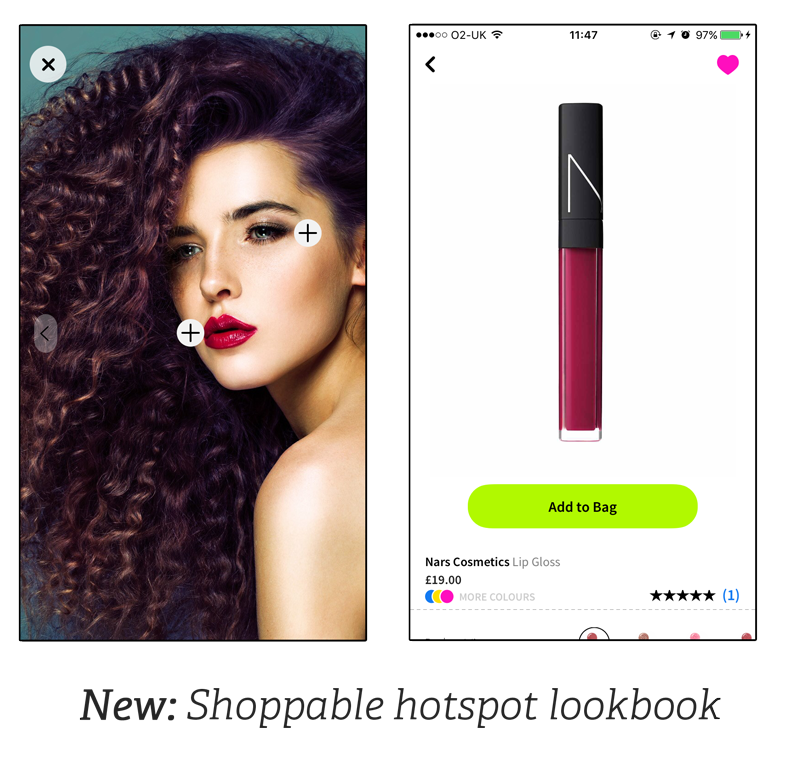 Hotspots can be placed anywhere on each lookbook page.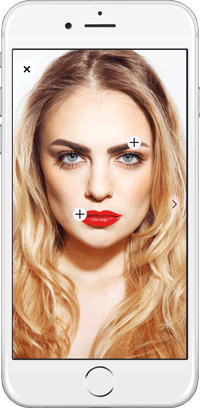 This creates a very different shopping experience, as it takes users straight to the product when they tap the hotspot, rather than showing all products that are showcased on the lookbook page.
Great applications for the hotspot lookbook include highly editorial images created for more targeted shopping, such as Advent calendars or step-by-step guides.
More control over assets
The loading splash screen and the banner that appears in the app's 'Shop' tab are two of the most important assets for branding. Now retailer teams can make changes to the app's splash screen and Shop screen banner directly from the CMS.
The splash screen
The splash screen is the full-screen image that flashes up when the app is first opened or when it is opened after it has been closed. First impressions matter: the appearance of this screen is a powerful tool for setting the scene or influencing first affective app impressions.
Previously, the splash screen could be changed on a seasonal basis. Now it can be changed at any time, via the CMS. It provides an eye-catching additional means for sending a welcome message, promoting new content, or just switching up content more often. More traditional examples are showcased below.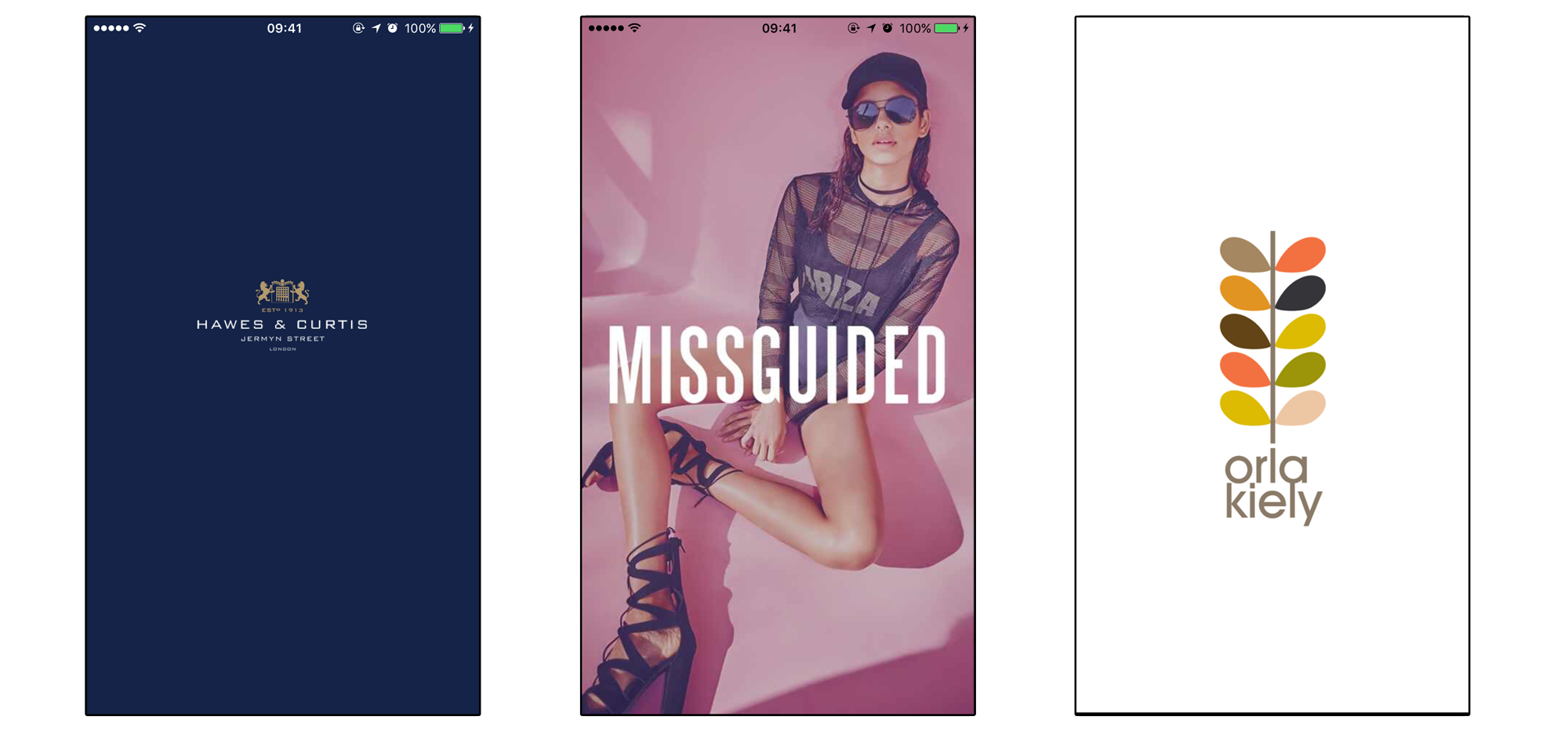 The shop screen banner
The shop screen banner sits on top of the Shop categories screen and sets the mood for targeted browsing. Like the splash screen, this could previously be changed seasonally. Poq CMS users can now change this at any time. It is ideal for showcasing new arrivals, sharing discount codes, or promoting certain product ranges.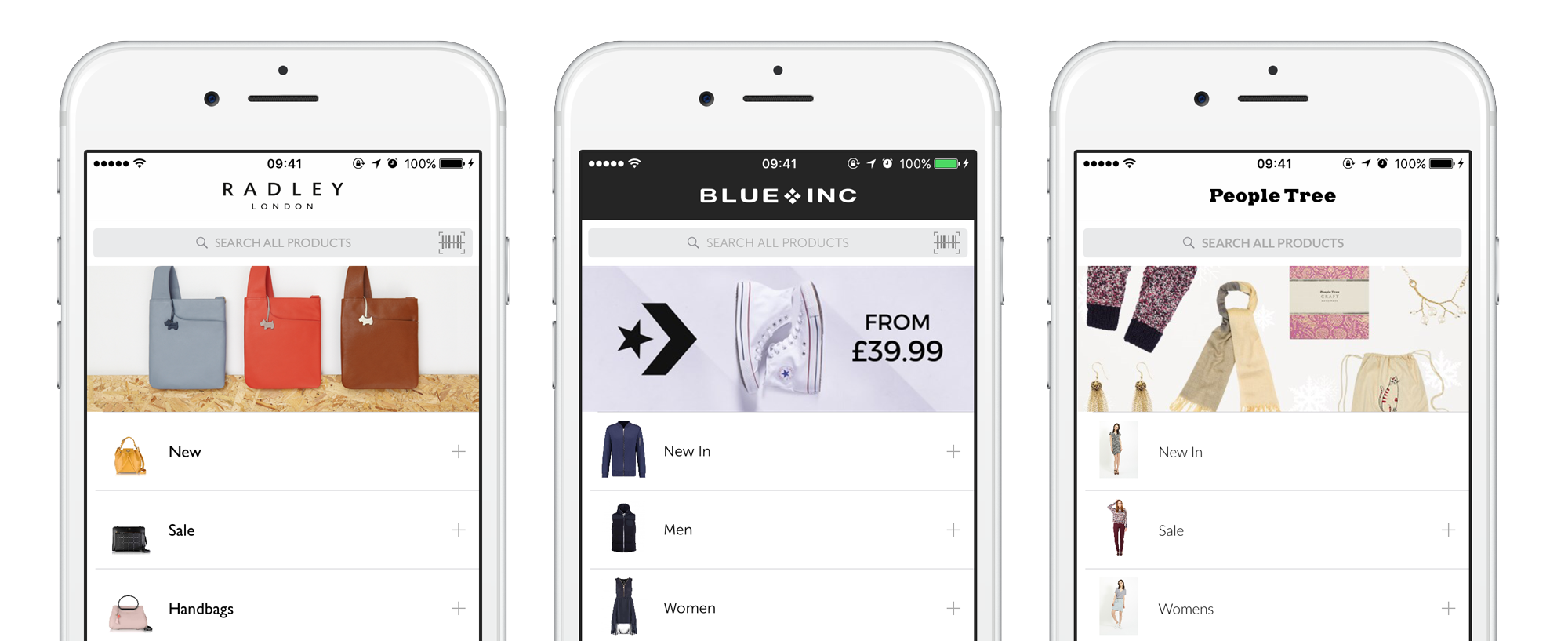 iOS 10 compatibility
This fall, Apple is launching the newest iteration of its operating system, iOS 10. As part of our commitment to clients that Poq-powered apps are always up-to-date, we have added iOS 10 compatibility to the platform already.
This means that Poq-powered apps will keep working beautifully after iOS 10 goes live and shoppers update their operating system. You can read more about iOS 10 on the Apple website.
Want to know more?
Would you like a more in-depth explanation of our quarterly platform updates and overall functionality? For more information or a run-through of how the Poq platform enables the delivery of the best mobile shopping experiences, get in touch with us.