The average consumer checks their phone 150 times a day. This represents a giant opportunity for retailers to get in front of their customers – if they do it in an appealing way. We held a webinar with Donky to reveal how retailers can maximise engagement on their apps through messaging. Read our recap below, or watch the webinar, to find out which points are key to getting app seduction right.
Honour the relationship
The relationship between a user and a brand mirrors human relationships. It is your job as a brand to provide the qualities that humans seek in relationships, such as trust and respect.
If you make a user feel used, ignored or misunderstood, the relationship will crumble and the consumer will go elsewhere.
Explain yourself
Outline the benefits of opting in to push notifications before asking for permission to send them. This will make it more likely that customers will opt-in, especially if they understand that the communication will be useful to them. Explaining the benefits and frequency of the messages increases trust in the relationship.
Some brands offer a section in their app that allows users to turn on/off different types of messages. This allows users to turn off marketing messages, but still stay opted in to messages about placed orders, for instance. The benefit of this is that users still agree to certain communication, and you can still send communication that has a dual takeaway message.
Think about the customer, not the device
In some organisations, mobile has become its own silo. It's important to remember that consumers navigate between numerous devices throughout the day.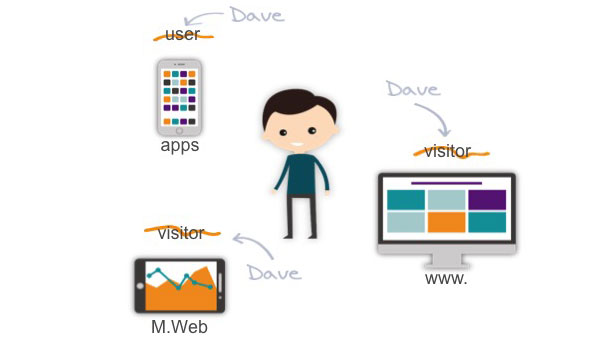 A messaging inbox that can be adapted to different channels allows for communication based on the user's device. And it also makes it possible to allow logged in users to check push messages from their desktop device, if they prefer. Consolidating channels will help you find out how your customers like to consume content.
Keep it relevant, personalised and contextual
People expect to receive messages catered to their interests. Try out different types of segmentation and targeting until you get it it right.
If you don't know what certain users are looking for, then take the initiative to ask them. One way to do this is by creating a preference centre in your app. Tie up relevance and context and keep it personal to the consumer.
Mix it up
90% of banking app users opt in to push notifications, compared to only 40% of retail app users. This is because banking apps broadcast highly useful information such as balance alerts.
If your messaging is monotone or only revolves around one topic, customers will cease to be excited about it. Mix up your messages with humour, rewards and reminders to add value.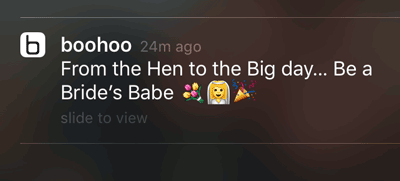 Users prioritise which apps they allow push notifications from, so give them a good reason to stay opted-in to yours.
To find out more about messaging best-practice, fill out the form below to watch the webinar. You'll learn more about:
How to utilise brand champions
What makes a great SMS campaign
The difference between dormant and active users
How GAP enhanced its app and thereby increased users and loyalty
About
Donky is a digital innovator and leader with a 15 year track record of providing consumer engagement and mobile solutions to clients worldwide. The technology has been adopted by some of the world's largest ESP's, MSP's and Agencies including Havas, Experian, SDL, Strongview/Selligent, Zeta Interactive, Dotmailer & Communicator Corp. Clients include household names such as GAP, Pets At Home, Dixons Carphone, Slendertone and Camelot.
www.donkynetworks.com
Reported by Natasha McGowan