App users are often the most enthusiastic online shoppers, so it is important to reward them with intuitive user journeys and check-outs. For this platform release, we focused on making it easier and faster for customers to complete purchases on Poq-powered apps. Powerful improvements were made to the check-out.
New one-step check-out
We boosted conversion rates in apps by drastically reducing the time it takes to check-out and by leveraging our cutting-edge partner technologies. Forget travelling across various screens until the order is finally finalised.The Poq native check-out now consists of just one. single. screen. All Poq-powered apps can now offer a one-step check-out.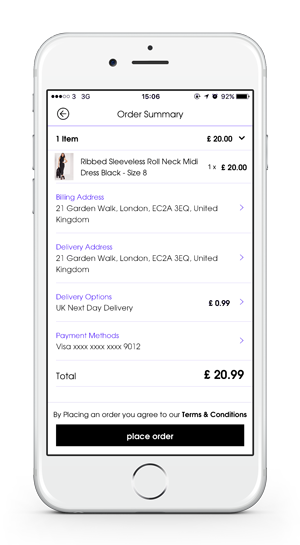 Poq native check-out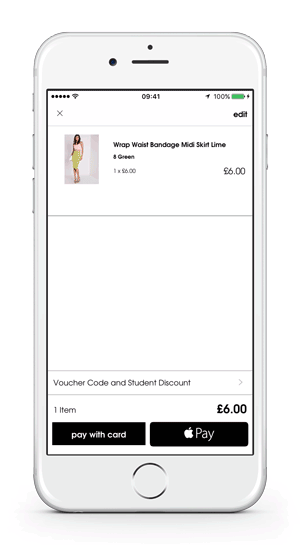 Poq native check-out with Apple Pay
Add addresses from device contacts
App users can now add new shipping and billing addresses to the native check-out via their device's contacts. This makes it super easy for them to add their own addresses, as well as the addresses of loved ones. Great for faster order completion and for occasions like Mother's Day.
Apple Pay
Apple Pay itself substantially improves the speed of the check-out, with retailers seeing customers completing orders 58% faster when they use it. For shoppers that use Apple Pay, the native check-out also features an option to pay with Apple Pay.
Voucher code integration
We have fully integrated voucher codes into the one-step check-out.
This means any voucher codes that are created on your ecommerce platform, are automatically integrated into all shoppers' apps.
This is the quickest way customers can enter discount codes to get discounts, and it will encourage both impulse buying and spending in general.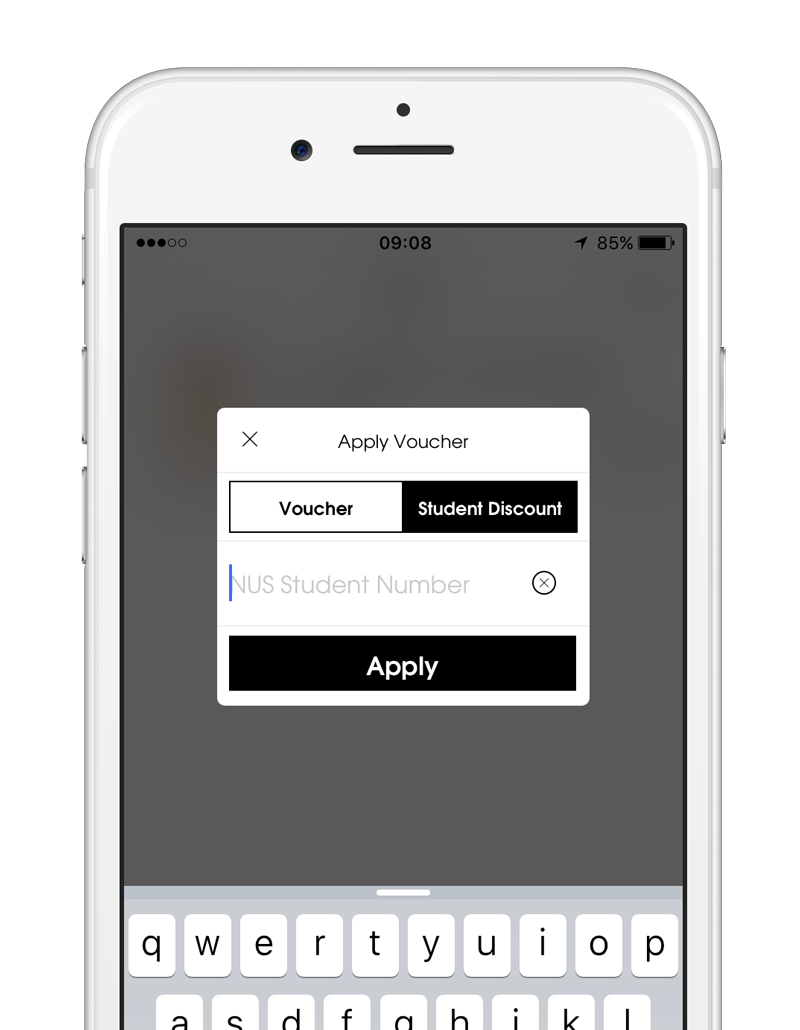 We have also added an integration with the National Union of Students (NUS) discount scheme. The NUS is a confederation that encompasses 95% of all higher education unions in the UK – that's seven million students for who in-app shopping just got that bit easier.
Fully integrated with Magento Enterprise
We have integrated the latest Magento Mobile SDK for Magento Enterprise. This means that all retailers who use the Magento Enterprise ecommerce platform will now be able to introduce a native profile login and check-out to their apps.
What does this mean for customers shopping on the apps? It's faster to log in and faster to check out. And most importantly: a seamless omnichannel experience. Shoppers' wishlists and shopping bags will sync automatically across desktop and mobile – in real time. And customers will also be able to see their previously ordered items across all online channels.