Contact Form Shortcode Error: Form 15 does not exist
At Poq we recently conducted research into contextual factors that influence online shopping during peak trading. We analysed customer behaviour across desktop, mobile web and apps, including a sample of two million retail app sessions.
This research, published as part of our Peak Trading Report, found that Boxing Day was the most successful trading day for retail apps after Black Friday. In fact, the 26th of December 2015 generated three times more app revenue than the average day in Q4, and 1.4x more revenue than Cyber Monday. Here are the three most important things retailers need to know about app commerce during Boxing Day:
1. Customers will be shopping in store
App revenue fluctuated throughout the day on Boxing Day, suggesting that shoppers were using their apps throughout the day and therefore also in store. This is quite different to Black Friday, when most revenue was generated in the morning and evening (read more about this in our Black Friday recap).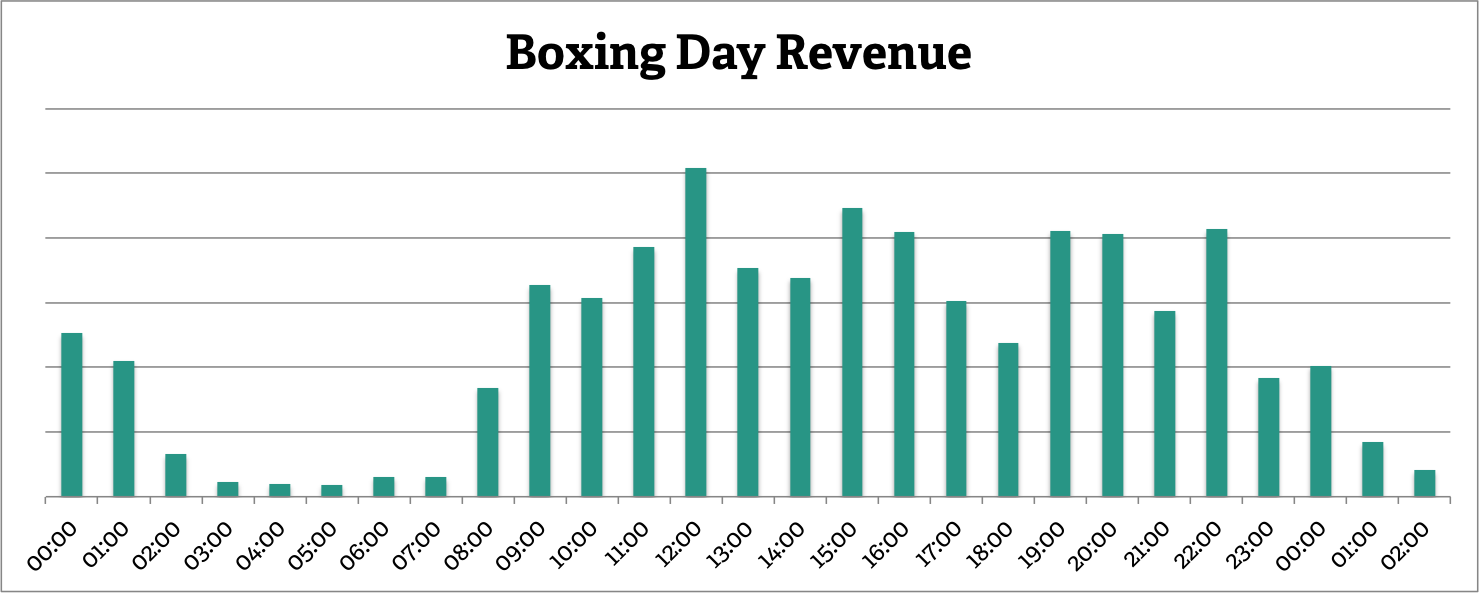 App commerce tip: Promote your app in-store. Omnichannel tools such as the barcode scanner can be especially beneficial at times when shops are crowded and customers want to do more self-directed shopping. The barcode scanner will make it easier and faster for shoppers to access additional online information about an in-store product, including reviews and stock levels.
2. Expect a lunchtime spike
During Boxing Day, retail app traffic was 214% higher than on the average day in Q4. Traffic was consistently high between 9:00am and 11:00pm, but noticeable spikes were observed at 1:00pm and 3:00pm.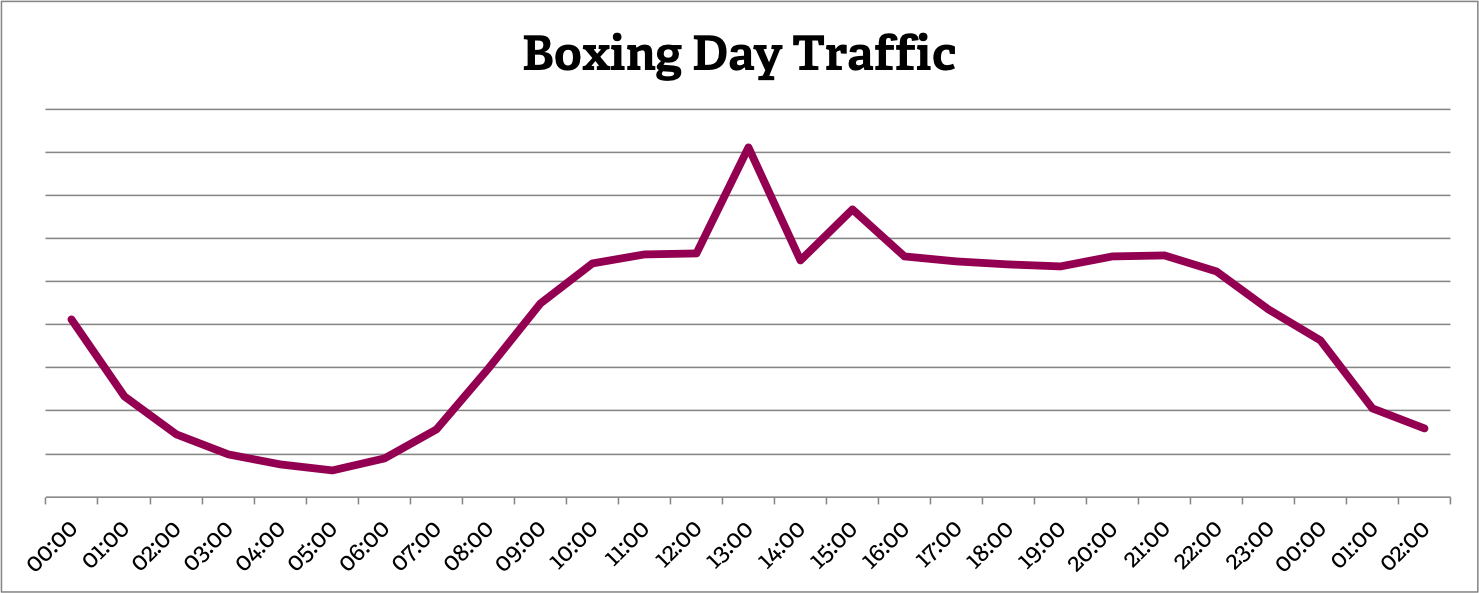 App commerce tip: Ideally you want to grow your app audience on the days leading up to Boxing Day. Take advantage of the mobile-heavy Christmas days by running app install campaigns starting the 24th of December. Facebook and Instagram stand out as especially scalable app user acquisition channels. Read our case study on how to run successful Facebook app install campaigns. 
3. Most transactions will take place in the evening
Over a third (35%) of transactions placed on Boxing Day were placed after 6:00pm, with transactions peaking at 8:00pm, and experiencing a slight slump at 9:00pm.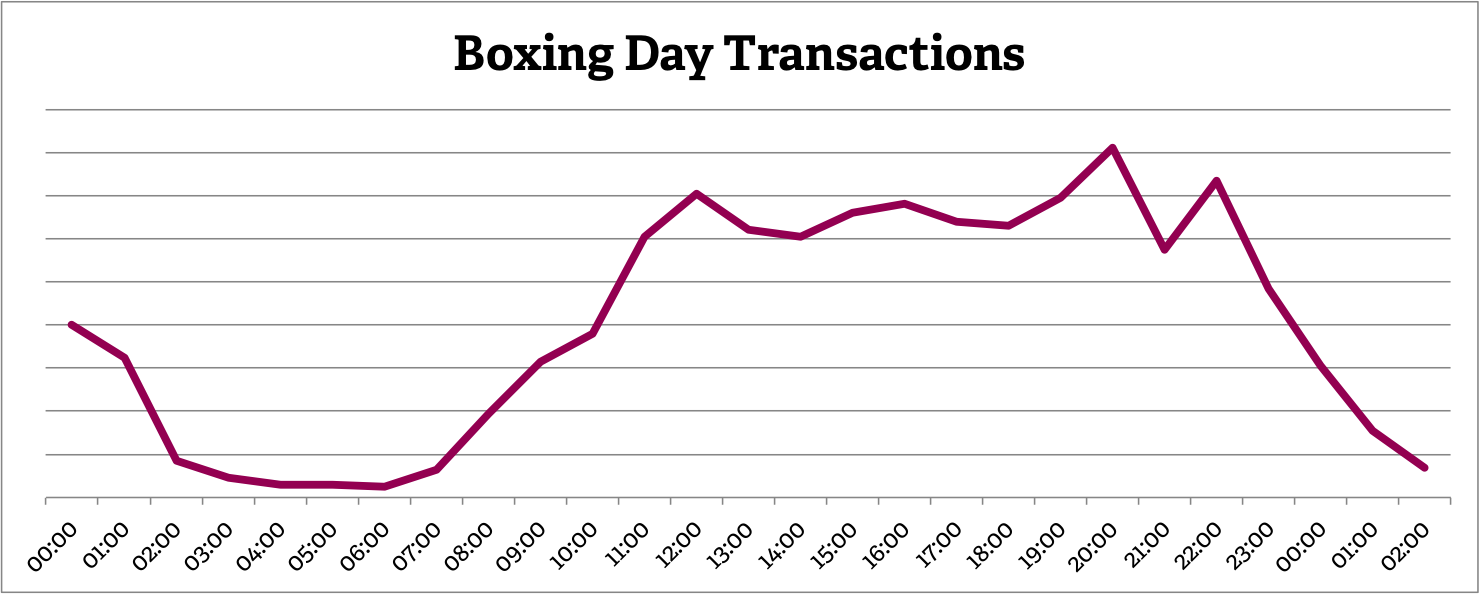 App commerce tip: Schedule a change in app content to take place around mid-day, to make shoppers aware of other products or product categories that were not promoted earlier in the day. This should contribute towards larger average order values in the evening. The best way to do this is to schedule timely content. For example, promote kitchenware in the morning and sleepwear towards the evening.
The full Peak Trading Report gives insight into desktop, mobile web and app usage, the most important trading days, and geographical differences in shopping behaviour. Read more about the Poq Peak Trading Report, or enter your details below for a free download of the report.